YouTube Music is an appreciable music streaming service, however some shortcomings and sudden disappearances meet the understandable discontent of users, as in the case of the shuffle and repeat functions during casting (broadcast), introduced more than two years ago but then removed without warning. If the first had been put back in its place a short time later, the second had ended up in oblivion, at least until a few days ago.
In short, after talking to you about the new possibilities of YouTube Music social interactions, let's see this other small change.
YouTube Music: "repeat" again during the broadcast
Just a few days ago the users of YouTube Music had complained that the broadcast on Android TV, Google TV and Chromecast did not work. Apparently the fix has arrived with the latest update (on the Google Play Store it bears the date of March 24): this is what it claims 9to5Googleaccording to which the fix has also restored the ability to repeat songs and playlists, as well as that of using random playback, during casting.
The reintroduction of the feature – which currently appears to work on Android and iOS but not yet on iPad – is also evidenced by the following screenshot.
It is a pity that the distribution of the novelty described does not seem particularly widespread: the writer, for example, has not yet received it. Or rather, YouTube Music allows you to stream to other devices (Android TV, Chromecast and even Fire TV Stick), but – as you can see in the screenshot below – during transmission the Repeat button is disabled (it turns gray). No problem, however, with the shuffle button: random playback works as usual.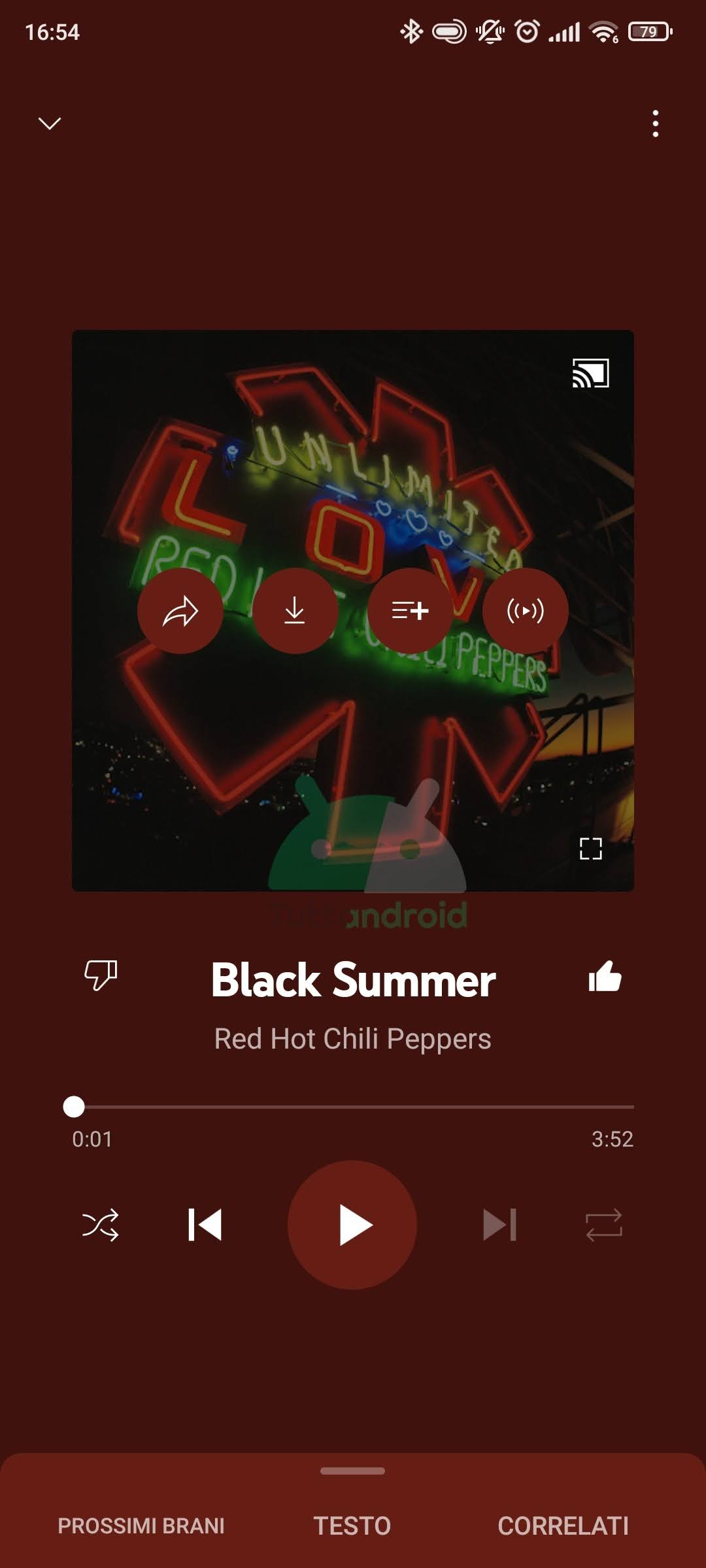 How to update YouTube Music
The latest version of YouTube Music for Android can be downloaded from the Google Play Store via the badge below. Do you use this music streaming service? Have you received the news? Tell us in the comments.
Read also: Malware passed off as cryptocurrency wallets, data collected by Google and other flaws