Today's day full of software updates, to receive more or less substantial updates are a series of Xiaomi devices and a Motorola. Without getting lost in useless preambles, let's immediately see who benefited and what.
Xiaomi Pad 5 receives the stable MIUI 13 Global
After having already received it on its Chinese version, now also the European variant of Xiaomi Pad 5 receives the update to MIUI 13 stable; the update brings the firmware to version V13.0.1.0.RKXMIXM whose changelog speaks in general of improved overall performance, stability and safety. In addition, of course, all the new features of the new Xiaomi interface and the new wallpapers are introduced, but the Android version remains the 11. The update has a weight of 495 MB and is being distributed via OTA.
Xiaomi Mi 11 lite 5G receives Android 12 with MIUI 13
Another device from the Xiaomi family, Mi 11 Lite 5G, receives MIUI 13 in Chinathis time based on Android 12. The update weighing 4.4 GB brings the firmware to version V13.0.7.0.SKICNXM, distributed via OTA in the Asian country; most of the changes concern changes and new optimizations to the system. The changelog is particularly full-bodied and we report it below:
Mi Smart Hub
The handoff is now seamless between Xiaomi phones and tablets where the same Mi account is applicable
Apps can be seamlessly transferred between phones and tablets
Verification codes on a phone can now be copied to a tablet
Photos taken with a phone can be instantly viewed on a tablet
Tablets can connect to the portable hotspot with a single tap
There is now a new option to take a photo with your phone's camera
Privacy protection
You can add protective watermarks as a pattern that appears on the entire image protecting it from unauthorized use
Introduction of comprehensive fraud protection mechanisms including notices, official labels and transaction protections
Incognito mode restricts camera, microphone, and location permissions
Secure entry protects all entered text
The privacy camera shows your face and masks the rest of the image only when facial recognition is required
Widget
A new ecosystem of widgets offers many elements that can make your Home screen more informative
Beautiful new widgets for system and third-party apps
Many customizable widgets, including different clocks, signatures and stickers
Basic improvements and optimizations
Improved recognition of voice commands in Accessibility mode
Improved accessibility support for phone, clock, weather and themes
Privacy protection, safe web browsing and better feed
Mind Map Nodes are now more convenient and intuitive
So far the wallet looks better now
Responsiveness for all systems and the most popular third-party apps
The home screen is not only proving to be smoother but also responsive
It can open apps such as floating windows directly from the sidebar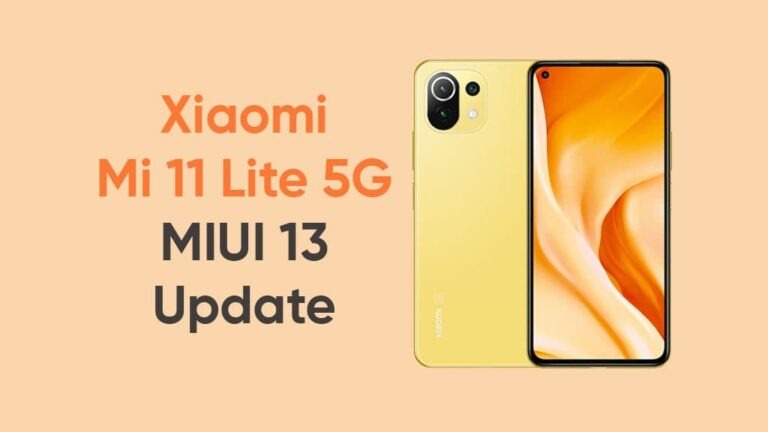 MIUI 12.5 arrives on Xiaomi Mi Note 10 Lite
Xiaomi Mi Note 10 Lite is receiving an update based on MIUI 12.5 and Android 11 in these hours various areas including EuropeRussia and Turkey. The update weighing 2.8 GB, in addition to introducing the security patches of January 2022, provides for an optimization of the operational management of the device, improves the security of the system and increases its stability and reliability. The build for Europe brings the system to version V12.5.6.0.RFNEUXM and is in the process of being rolled out.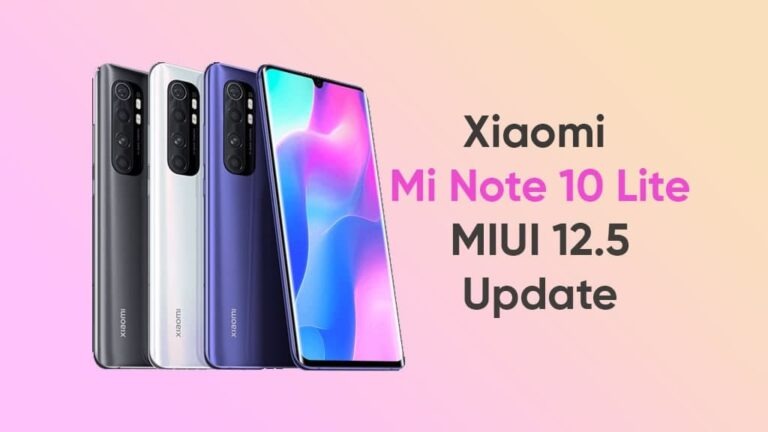 Xiaomi Mi 10i receives the January security patches and little else
The Indian version of Xiaomi Mi 10i is receiving an update, again based on MIUI 12.5 and Android 11, in which mainly the security patches of January 2022 are introduced. Despite the update having a weight of 3.6 GB, it brings the firmware to version V12.5.4.0.RJSINXM, the other innovations introduced concern changes made to the user interface, in order to make it more attractive. Finally, some privacy tools have been added, such as clipboard protection and the Sandbox mechanism for archiving files.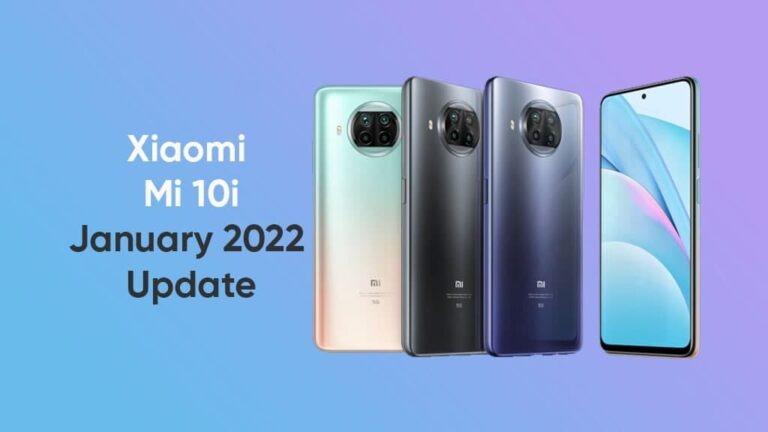 Motorola Moto G Pro receives stable Android 12
The update for Motorola starts in the UK, but should be phased in elsewhere as well; Moto G Pro receives Android 12 stable bringing the firmware version to SOPR32.44-11-8. All the software features and functionalities of the latest version of the green robot are introduced, including the new Material You design, a new notification panel, new widgets and much more. If you own this device, keep an eye on the section System Update from the Settingsbecause the update is being distributed via OTA.