In the last few hours, the development team of Whatsapp he was very focused on Reactionsappeared for some lucky beta testers on the version 2.22.8.3 of WhatsApp Beta and from today released to a greater number of beta testers with the new version 2.22.9.4 from WhatsApp Beta.
It seems that the reactions to messages will soon be able to welcome a new feature that will improve and make this new method of interacting with messages in the chats of the popular messaging app more complete.
WhatsApp: work in progress on a new version of the Reactions
The Reactions provide a new one way to interact with messages in WhatsApp chats (new at least for WhatsApp, since the functionality exists and is widely implemented in other messaging apps), and so far this functionality under development allowed users to quickly leave a reaction to a message, but only among six predefined choices (Like, Heart, Laughter, Surprise, Sadness and Gratitude).
According to what was reported by the specialized portal WaBetaInfothe messaging app development team is working to bring the Reactions to a next level: listening to the feedback from the community asking for the possibility of "reacting" to a message with any emoji and not just the predefined ones, WhatsApp is working to introduce this possibility in the definitive version of the Reactions.
As you can see in the gallery below, compared to the version currently released to beta testers (left image), there is now a button to choose a different emoji as a reaction to the message (right image).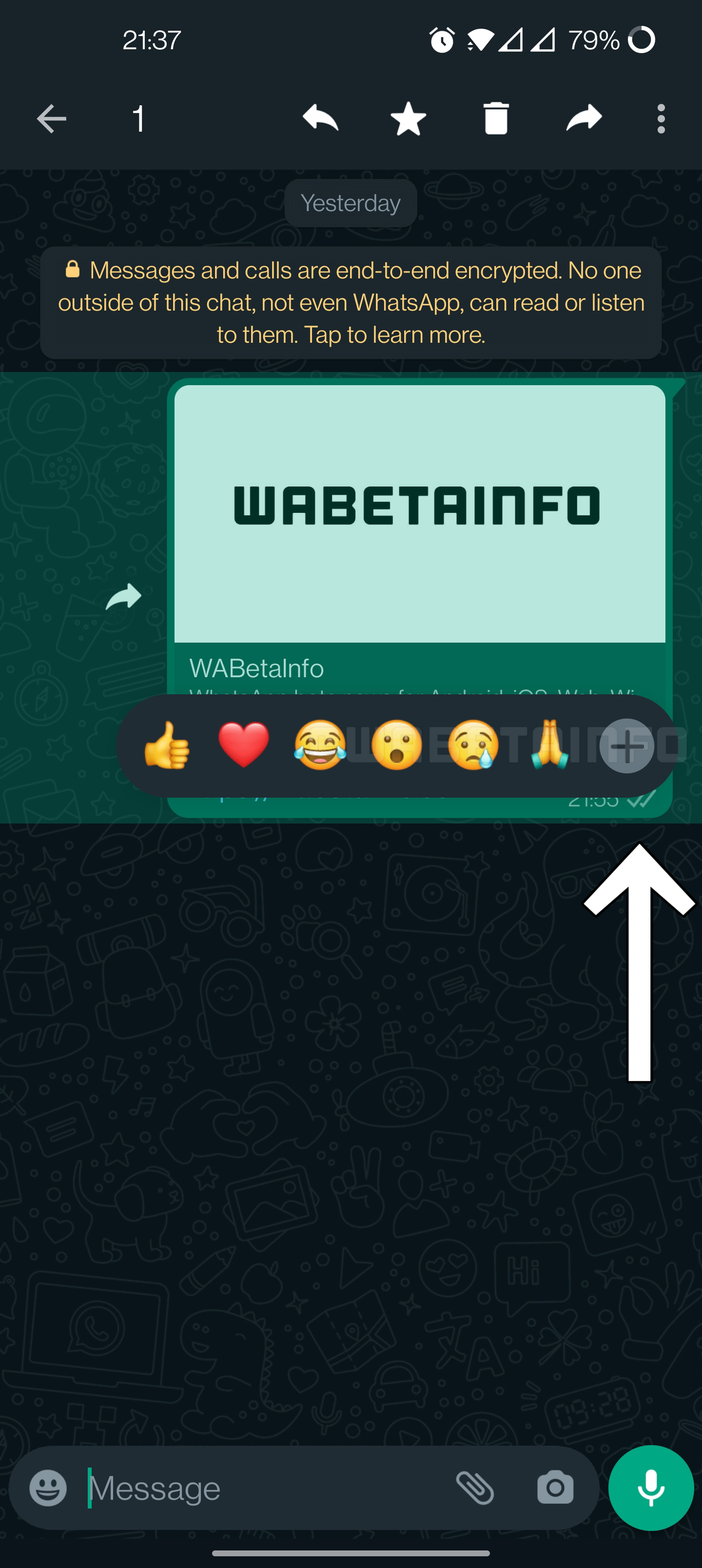 At the moment it is not clear whether all emojis can actually be used as a reaction to messages but by looking at other products of the house (Facebook Messenger and Instagram, for example) also on Whatsapp it may be possible to choose any emoji available.
The new version of the Reactions it is still under development and is not even available to those running WhatsApp Beta; there is no information on when this feature will arrive, at least for beta testers, but it will certainly be added with a future WhatsApp update; stay tuned to find out more.
How to download the latest beta version of the app
To download the latest version of WhatsApp Beta for smartphones based on Google's Android operating system and preview the latest news, just proceed through the Google Play Storeby subscribing to the Beta Program (you can find the page dedicated to the program by following this link).
If the Beta Program is temporarily full, it would still be possible to test the latest versions of WhatsApp Betaproceeding with the manual installation of the related APK files, downloadable from the portal APK Mirror (whose dedicated page can be reached by following this link).
You may also be interested in: Our WhatsApp guides