Wallpaper Engine is available on Android: the service lands on the Google Play Store and allows you to set animated wallpapers on the robot's smartphone and tablet, but is a companion app to the version available on PC.
Wallpaper Engine available on Android – that's what it's capable of
Wallpaper Engine is one of the most popular applications on Windows and allows you to set an animated wallpaper, or live wallpaper if you prefer English, on your PC. As announced by the developer a couple of months ago, it is now also available for the Android operating system with many features.
The accompanying app is part of the Wallpaper Engine 2.0, which integrates several improvements and novelties (including a brand new 3D effect and the new logo). Although it is free, to make the most of it it remains necessary to use the PC version, which is paid (3.99 euros on Steam). Between key features of Wallpaper Engine listed by the developer we have:
no hidden costs, advertising, user tracking or data collection
transfer scene backgrounds and videos from Wallpaper Engine on computer to Android wirelessly
import any compatible file from your device as wallpaper: Wallpaper Engine videos, GIFs, images and wallpapers
creating a playlist for backgrounds and using different playlist modes;
automatic pauses with power saving mode enabled, FPS and quality settings
full support for dynamic audio viewers, clocks and other dynamic wallpaper elements
synchronous movement of the backgrounds with the device (only those with gyroscope)
support for automatic theme colors based on the background in use, including Material You for Android 12
A preview of what it is capable of can be seen with the GIFs below: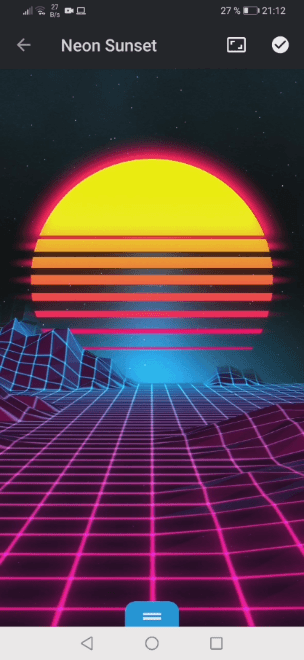 How to install Wallpaper Engine on Android
The Wallpaper Engine companion app for Android can be downloaded from the Google Play Store by following the badge below, but to be used it requires the version for Windows PC, available at this link. It is compatible with devices running at least Android 8.1 Oreo.
You might be interested in: the best Android customizations: ColorOS vs One UI vs MIUI vs OxygenOS