In the last few years I live was one of the companies that have experimented the most in the smartphone sector, introducing features that then "inspired" other brands and it seems that it has interesting projects regarding the front camera.
This is one of the features that have prompted various manufacturers to study innovative solutions, one of which is the one that involves the implementation of a sensor under the display, a technology that is still far from being perfected (at the moment among its limits there are its visibility and lower image quality than regular selfie cameras).
Vivo has a new patent for the front camera
Vivo seems to consider a different method, as on 21 June 2021 the manufacturer filed a request for a patent for a phone with rollable display in which the selfie camera is not visible when not in use (two front cameras are also available, so you can take high quality group selfies).
The related documentation was published on December 30, 2021 and also contains an image that allows us to get an idea of ​​its possible design:
The idea of ​​Vivo piqued the curiosity of the designer Technizo Concept, who created the following concept: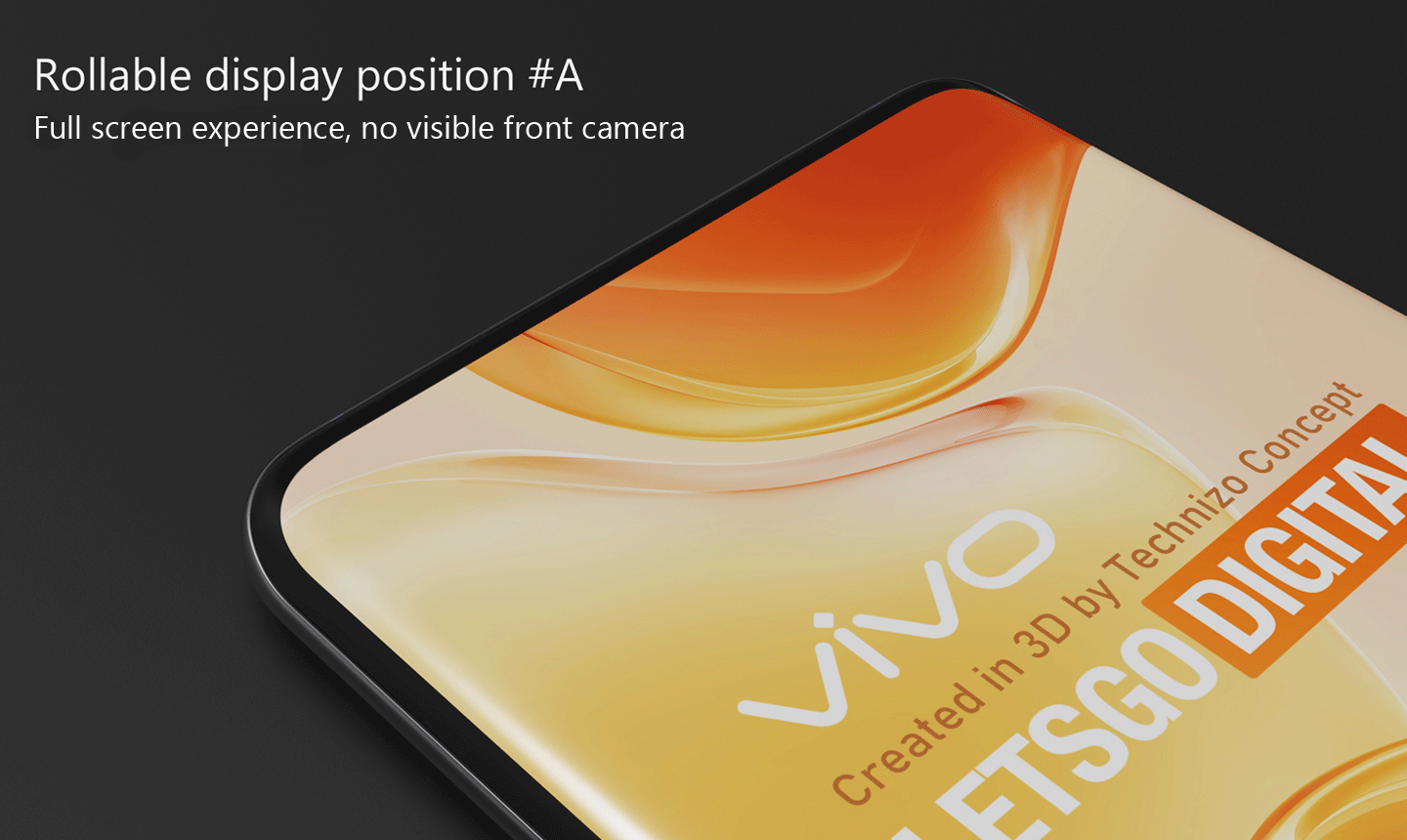 Vivo's smartphone features a flexible display, part of which is rolled up into special housings at the top and bottom. The rollable screen on this phone does not serve to increase the viewing area, as it normally does, being used exclusively for hide the selfie camera.
A hole has been drilled in the flexible display for the selfie camera and, when not in use, it is located under the top edge of the frame (therefore, the camera is completely hidden). Once the front camera is activated, the display scrolls down and the user accesses it, with which he can take pictures at close range.
But the display can scroll further down, giving the user access to a second selfie camera, designed for taking pictures at a greater distance, ideal for group selfies.
It remains to be seen whether a smartphone destined for marketing will be born from this Vivo patent.