As already anticipated by the data of a few days ago, the smartphone market it is recovering, returning to pre-pandemic levels. According to data concerning Europe, released by Counterpoint, there was a + 8% compared to 2020, a percentage that in any case only marks a partial recovery. Meanwhile it is I live to attract attention, not only in China.
Smartphone market in Europe: + 8% compared to 2020
2021 was another complicated year for the European smartphone market. The impact of COVID-19 has still been felt, given the shortage of components that companies have had to face (and are still facing) starting especially from mid-year. During 2021 there was a growth of 8%, a certainly positive figure but which did not bring the numbers back to the pre-pandemic ones: in 2020, a -14% was recorded annually, as noted by Jan Stryjak, Associate Director at Counterpoint Research.
There was the decline of Huawei, with sales decreased by almost 90% in Europe during 2021 which relegate the company to less than 1% of the shares (from the fourth of 2020 to the eighth position). In the meantime, other companies have taken advantage of it, such as Vivo (which we will talk about in the next paragraph).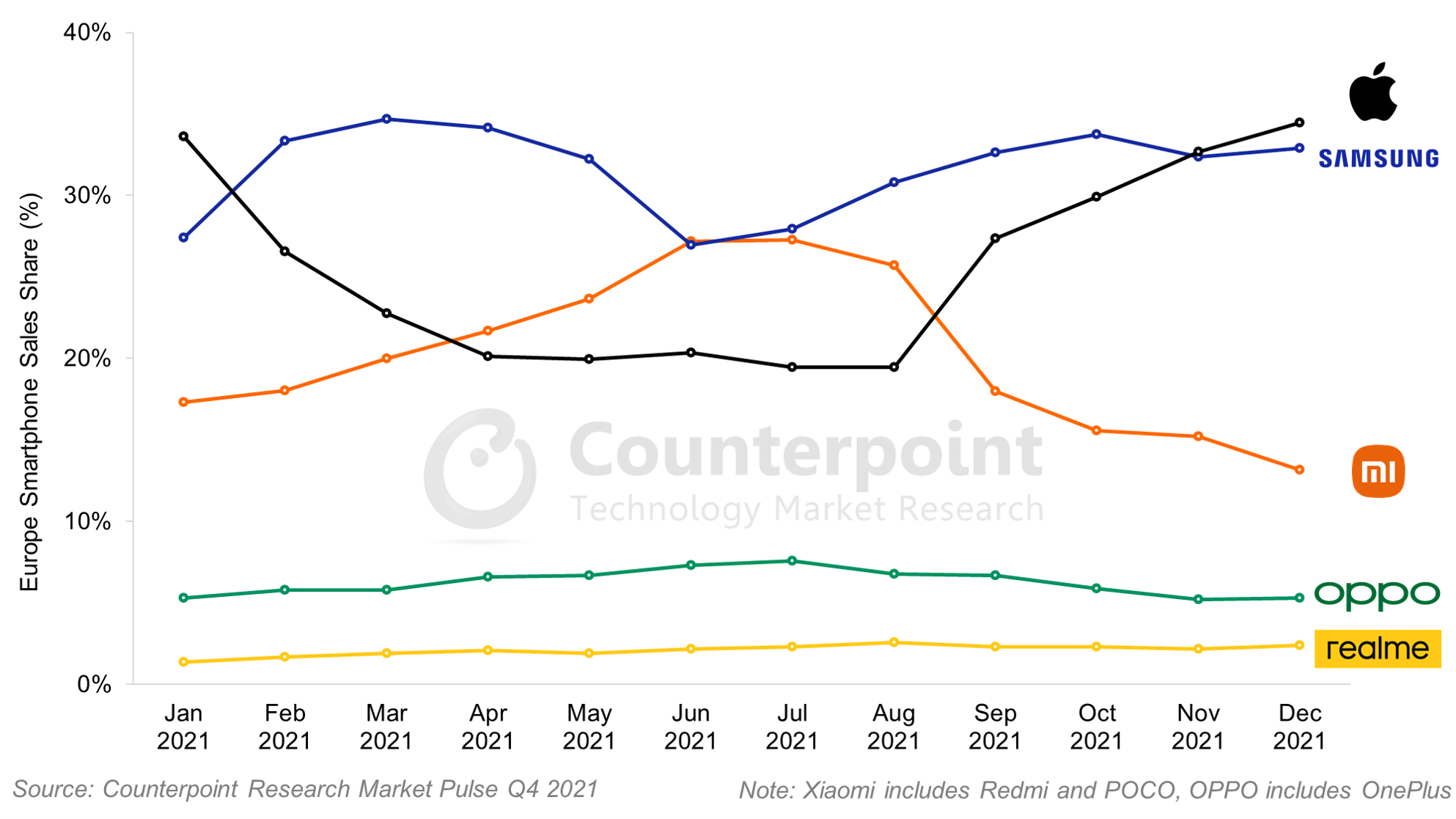 According to the data, on the European market Samsung it is rather stable, remaining at 32% of sales shares (+ 6% compared to 2020). It approaches Appleup by 25% (from 22 to 26%), but it is the Chinese producers who increase sales the most: among them Xiaomi (+ 50%), OPPO (+ 94%), Realme (+ 162%) e I live (+ 207%).
Vivo is doing great in China and around the world
According to Counterpoint data referring to the smartphone market in China in 2021, Vivo ranked first with a market share of 22% (+ 21% compared to 2020), leaving OPPO (which includes OnePlus with 21%) and Apple (16%, with a +47) further behind % compared to 2020). Really an important result for the company, whose brand has grown by 21% compared to 2020, confirming the positive trend of recent times.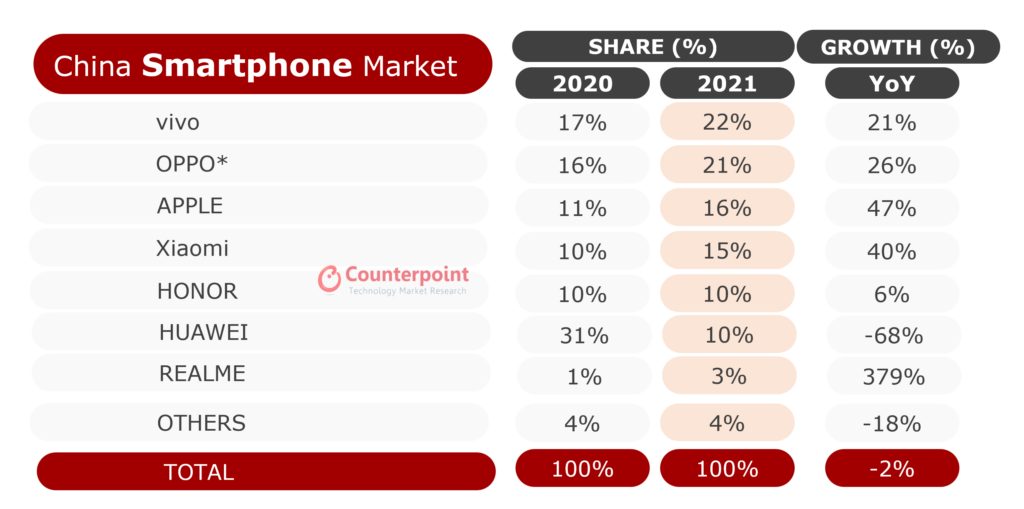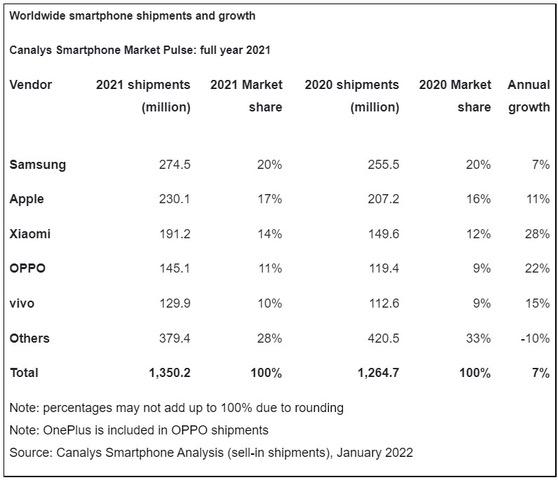 At the level world, the latest Canalys revelation, again referring to 2021, sees Vivo as the fifth player in the world for the number of global smartphone shipments. Market share is 10%, with YoY (Year over Year) growth of 15%.
You might be interested in: Vivo X60 Pro review