With the debut of the electronic receipt occurred on the first day of the year, the daily communication of revenues by traders to the Revenue Agency became mandatory. The app fits into this context Receipt, which promises to make it easier to manage multiple telematic cash registers via a tablet, Android or iOS.
Receipt provides the tablet with the interface for communicating with the telematic cash registers, from which the catalog of products in stock can also be managed more easily. To use the service it is necessary to face costs: one is linked to the number of associated cash registers, 5 euros each, the other is represented by the subscription to the platform.
There are three plans: easy, from 20 euros per month, it allows you to issue receipts (also speaking), credit notes, read bar codes, carry out the fiscal management of the cash point and record the operations carried out by each operator; Relax, from 30 euros per month, it adds the possibility of issuing invoices, obtaining reports on sales, registering customers and managing warehouses, inventories and price lists; premium, from 50 euros a month, it closes by offering the management of promotions, loyalty programs, management of repairs and shipments and vouchers.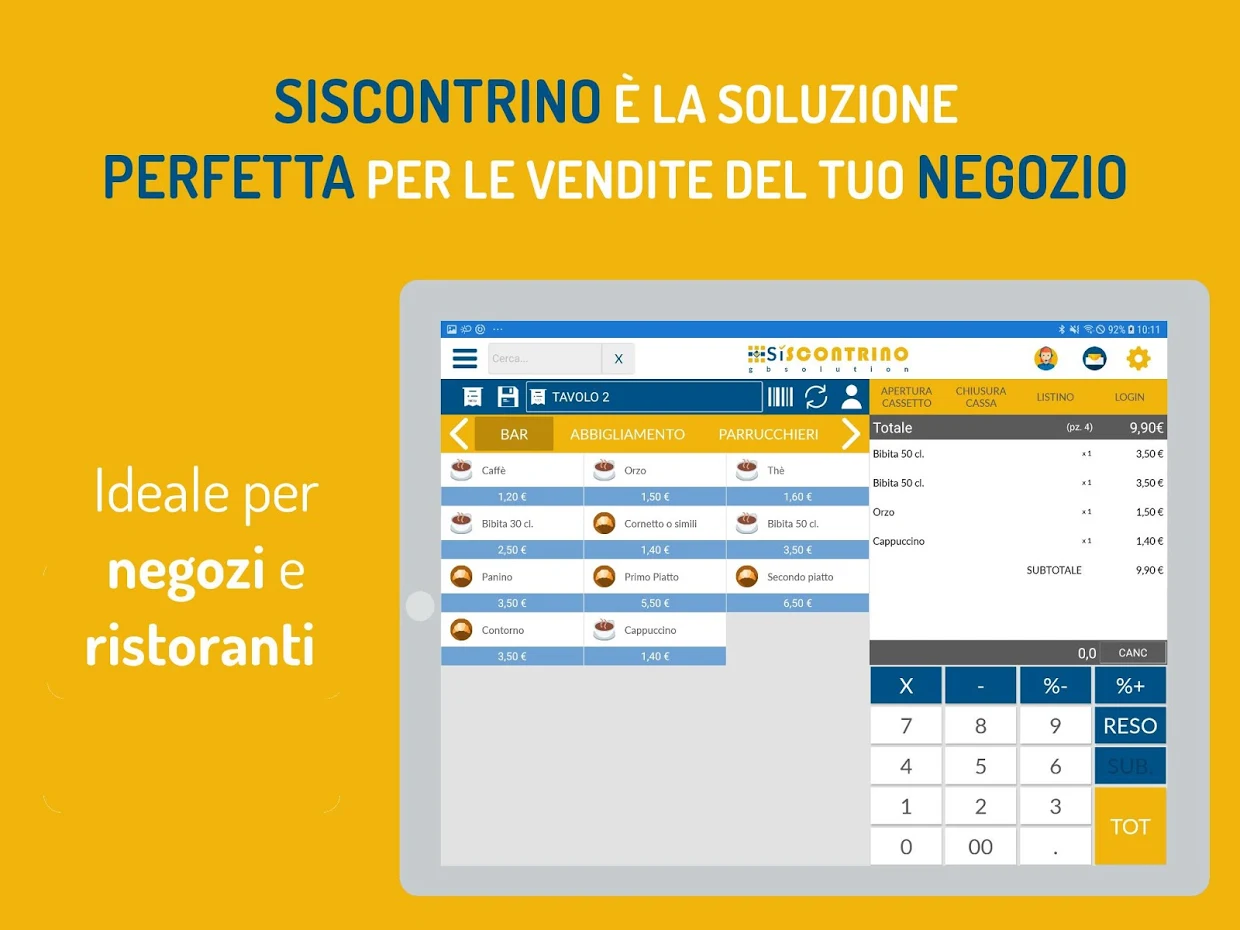 The app seems better optimized for iOS environments, but compatibility with Android can certainly be improved over time through updates that already appear to be quite frequent.