The Google Play Store is enriched with new information that will be useful to users looking for applications: now, the Google app store shows the versions of Android required for installation.
In the last few days we have talked to you about the new Big G font, the news in tests for Google Search and the important change in the field of advertising ID; more specifically, we have seen how the Google Play Store made app installation smarter through a new progress indicator on the smartphone home screen.
Now Big G has finally made available information on the mobile app that in the web version a play.google.com had been available for quite some time: the minimum Android version required to install a particular app. To be honest, the terminology used is different and so is the clarity of the information provided. As can be seen from the screenshots, in the web version, by going to the Other Information section, you will come across the item "Android is required", Often followed by a not particularly useful"Varies by device". In the mobile application, on the other hand, when searching for an app, it is then necessary to scroll to the item "Info about the app", Open it and scroll to the bottom of the page again. There, under the download count, the words "Android OS"Followed by the required version (in the case of the Google app, Android 6.0 and higher).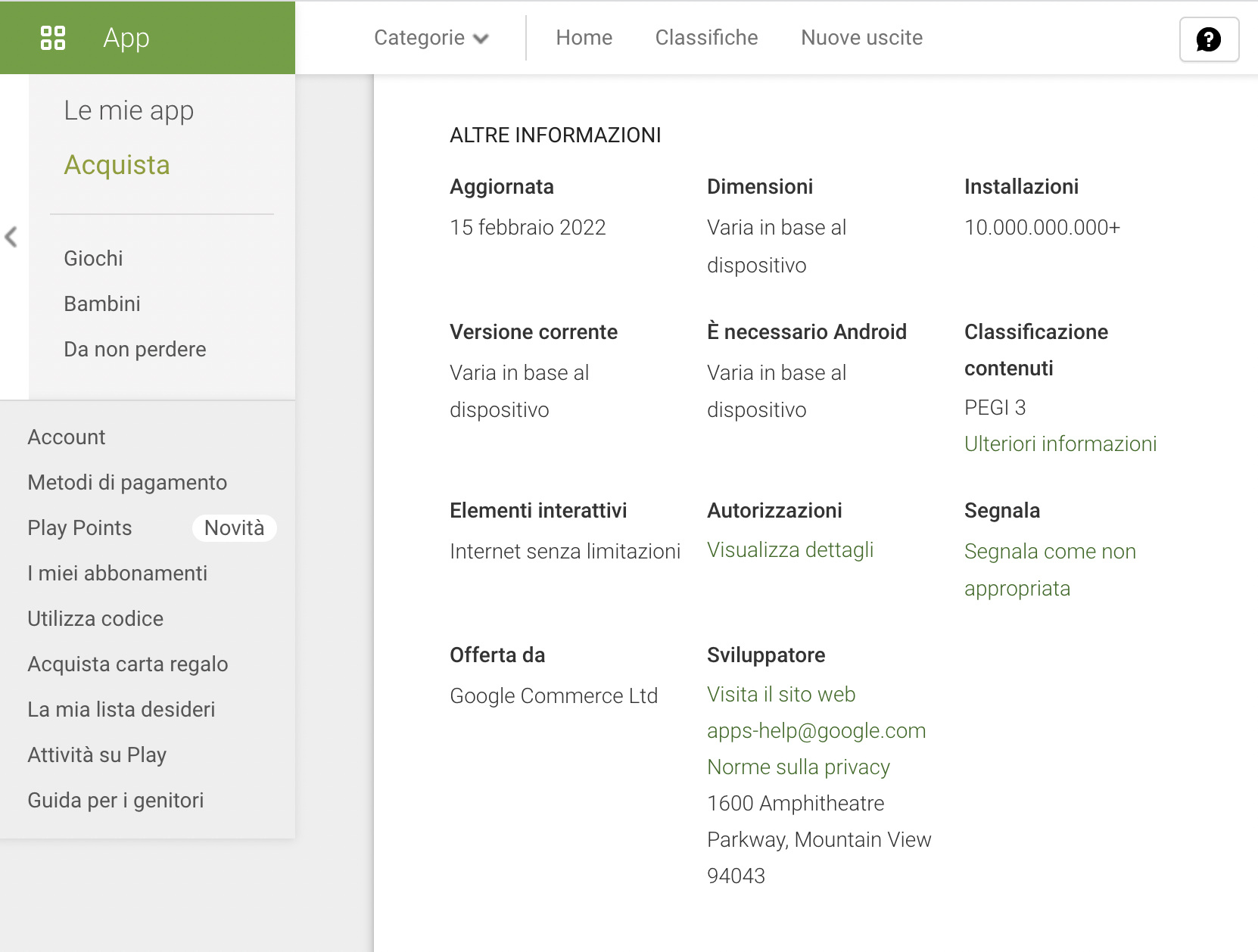 The roll out of this small but interesting novelty is quite recent, but the same is widely available on the version 29.2.13 of the Google Play Store.
It might also interest you: We tried Android 13 Developer Preview 1: here are all the news to know