System applications pre-installed on smartphones are not always able to offer a truly complete user experience and with this article we are going to list five of the best Android applications to use on smartphones for this month.
The ones we will talk about as we continue reading are free basic while others offer the possibility to purchase versions pro (for a fee) in order to take full advantage of all the features.
Best apps of January 2021 on video
1. Colorize – Color old photos
The first application is called Colorize, and takes care of automatically inserting colors on basic black and white photos. It can be useful for anyone who wants to scan old family photos and modernize them in RGB color. Colorize also allows us to upload a photo directly from the device memory and after a few moments, we could save the edited photo or share it on social networks.
Being an app released in the last days of December, it does not necessarily work well in all conditions, but the updates in the days to come will improve the addition of color. The app includes a basic version (for 3 days) after which it will be necessary to switch to the pro to customize something more on the photo.
2. Wallwrap: Loop Backgrounds & 4K Wallpapers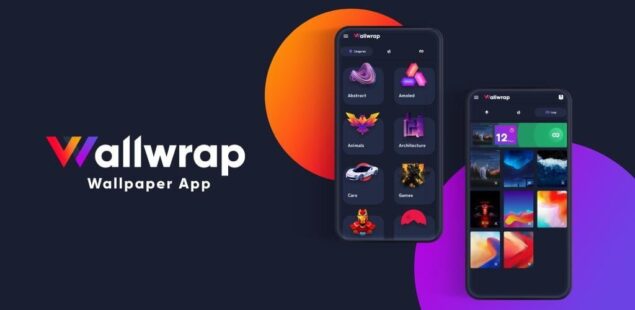 The second app we recommend is Wallwrap which provides Ultra Hd wallpapers and also a simple tool to create wallpapers in loop so you can automatically repeat them on an hourly or daily basis. If you are undecided on which wallpaper to set on your smartphone, this app is for you especially for the variety of backgrounds and graphic quality of the same. As in the previous app, you can switch to the paid version to remove advertisements and unlock all the tools that WallWrap offers.
3. PhotoRoom Studio Photo Editor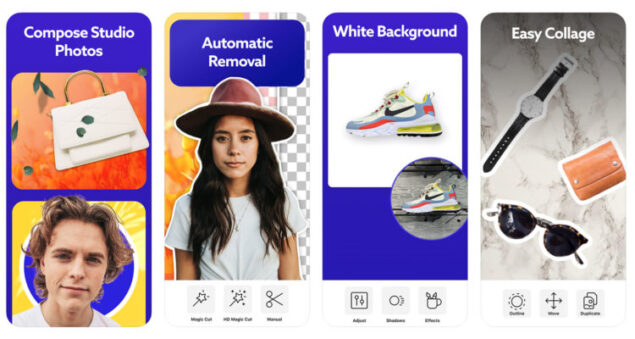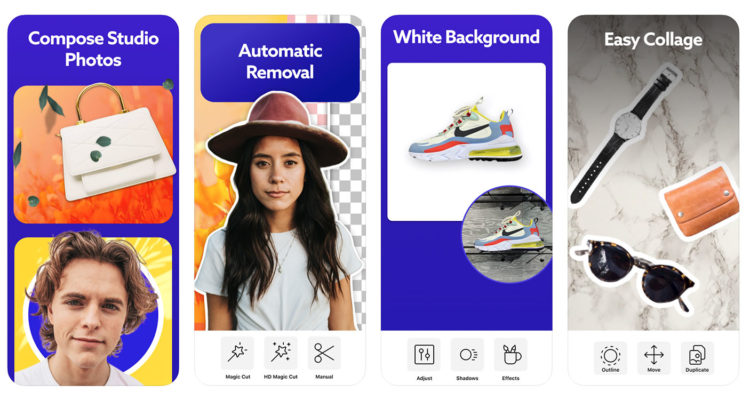 If you do not have any particular software to remove the background of a photo from a PC, for Android smartphones we have PhotoRoom, free basic application with the possibility of upgrading for a fee, which takes the foreground subject and automatically removes the background from which it can be replaced either with a photo from our gallery or with an image selected by the app with various categories of choice. But not only that, it is also very convenient to create profile photos for our social networks. The app automatically cuts out the objects and people in the photo in fact, with a single touch, you remove the background and compose an image that showcases our product or character.
4. Heynote – Write notes on your wallpaper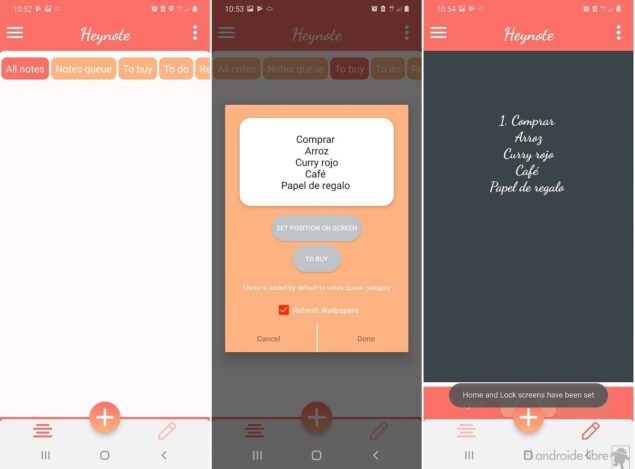 The penultimate application that we propose is called Heynote, which allows you to write quick notes or text sentences directly on the background of the screen and / or lock screen. Very convenient for remembering things without using reminders, alarms or reports of this type. With this app we can directly take a look at the notes every time we turn on our screen without further steps. The customization of the text is not for nothing and with the options we have available we can also give a nice graphic aspect to our background. Application available for free from the Play Store.
5. Olauncher | Minimal AF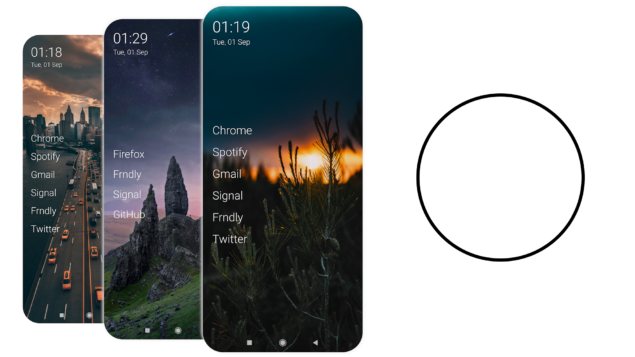 Last but not least application is Olauncher, very particular and minimal that helps us to use the phone only when strictly necessary and also allows you to find any option or app with very few steps. The home screen is in fact composed of time, list of apps we mainly use, status bar and finally the up, down, right, left to see the whole list of applications, notification panel, activate the camera, address book. The application is totally free of charge but, if you want, you can upgrade to the premium version to take advantage of detailed updates from the developers.
In conclusion
These were our recommendations on the five best apps for January 2021. Tell us your experience in the comments box: if you already knew them or how you are. If you missed the previous videos / articles in the column, we invite you to retrieve them at this link in order to find further useful apps worth downloading on your smartphone.