Technogym App offers a wide variety of programs dedicated to fitness, sport and health developed by a team of trainers and athletes specialized in different disciplines.
The application provides Technogym Coach, the digital trainer based on artificial intelligence that will guide you with tailor-made workouts, however it is possible to access the exclusive Signature Programs dedicated to sport, the Technogym Routines dedicated to specific muscle groups and fitness goals, or at the Technogym Sessions, video lessons led by the trainer dedicated to the various disciplines.
Technogym App allows you to get the best results in the shortest time
Technogym App constantly monitors your movement through the exclusive Movergy Index which measures how active your lifestyle is, motivating you to train more often and with greater intensity.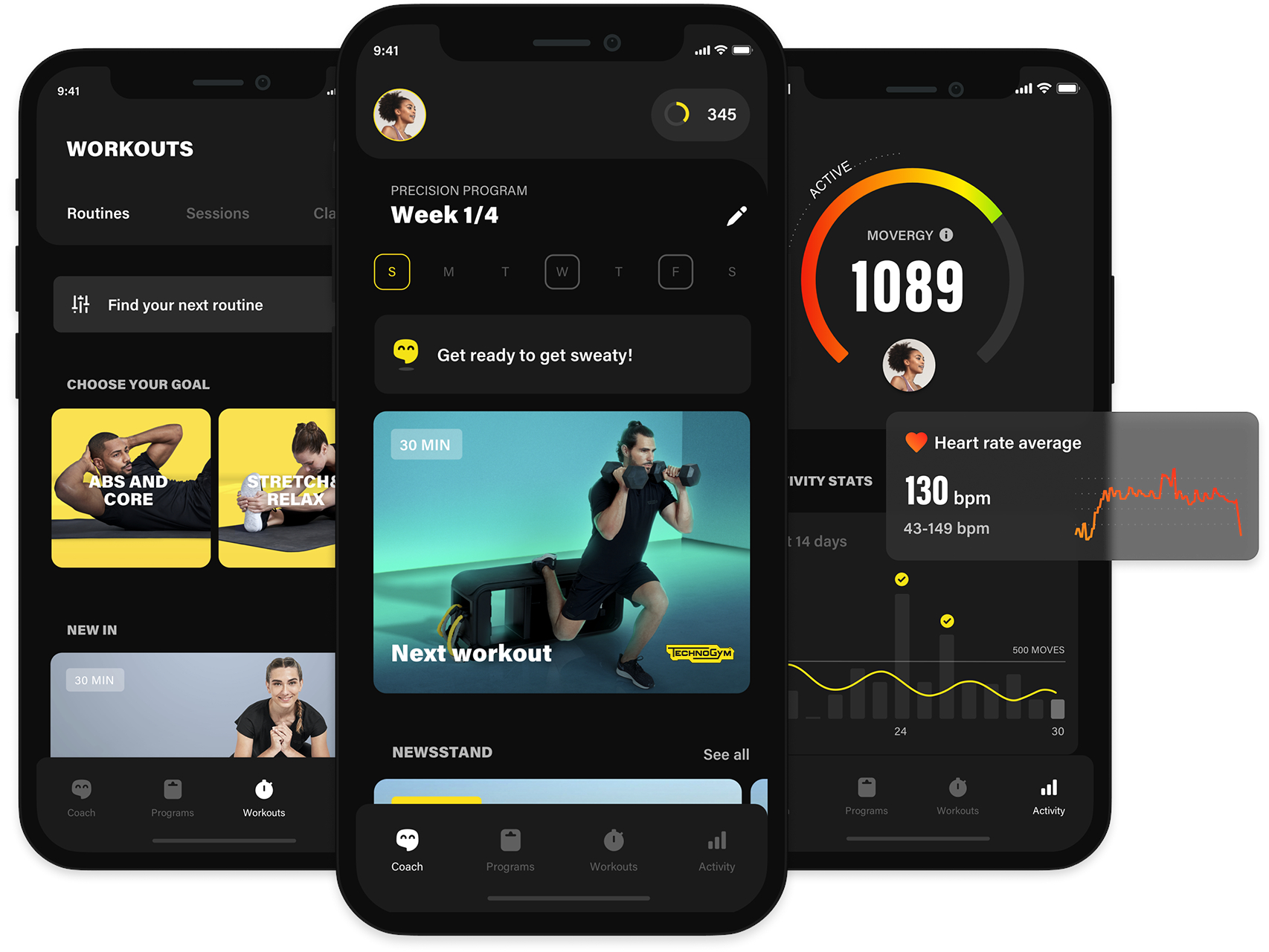 On days off or in moments of relaxation, you can discover news and tips from the world of wellness: nutrition, mindfulness and training advice developed by Technogym experts and constantly updated based on seasonality and relevance for your lifestyle.
Technogym App can be downloaded for free from Play Store from Google and offers the possibility to train for free for the first month, after which it will be possible to access all the contents with a subscription of 8.99 euros per month or 89.99 euros per year. For more information you can consult the Technogym page.
Read also: The Play Store gives us a week full of offers on Android apps and games