The Android world welcomes (almost) every day new updates, and this time it's up to Samsung Galaxy Z Fold3 5G, Galaxy Z Flip3 5G, OnePlus 10 Pro, Microsoft Surface Duo And Realme X50 Pro 5G. These are very different updates, with new security patches, new versions of Android, beta phases and more: let's go together to discover all the news.
New updates Samsung Galaxy Z Fold3 5G and Galaxy Z Flip3 5G
Let's start with Samsung Galaxy Z Fold3 5G And Samsung Galaxy Z Flip3 5G which are updated in Italy with the January 2022 security patch, the latest available for the moment. The update has a considerable weight for both, as you can see from the screenshots below, but it does not seem to bring big news in terms of functions: the changelog in fact mentions generic improvements in stability and performance and warns that some pre-installed apps could do the upgrade to a newer version; these include Galaxy Wearable, Samsung Internet, Samsung Health, SmartThings, Galaxy Shop and Samsung Pay.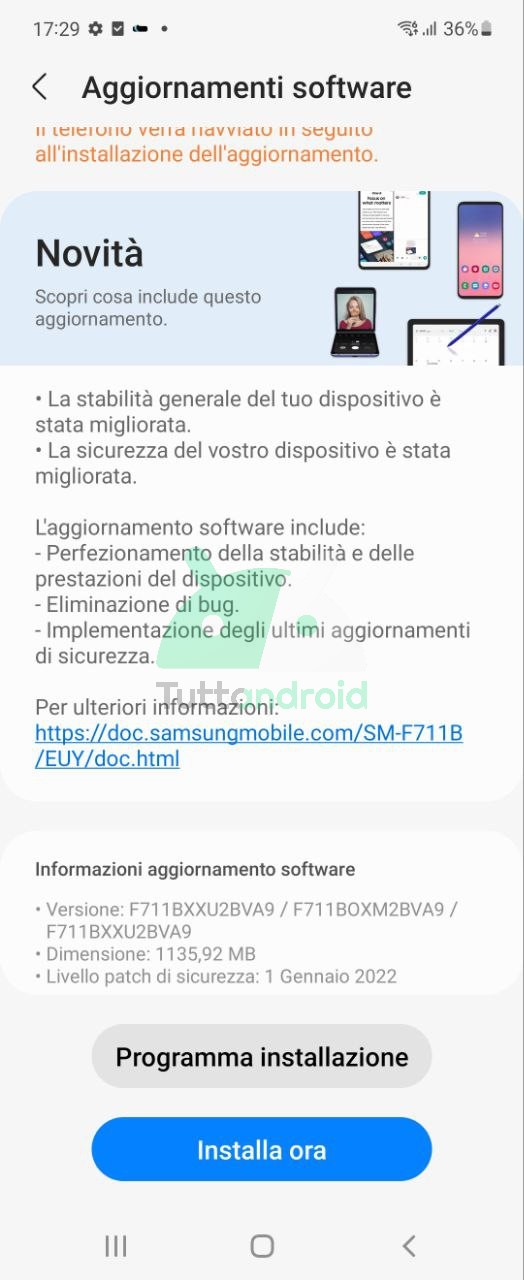 OnePlus 10 Pro update news
We continue with OnePlus 10 Pro, which is currently receiving its second major update after its launch just a couple of weeks ago. For now, the update concerns China and ColorOS 12.1 and mainly introduces improvements regarding photographic performance: we have better quality in image acquisition, better color accuracy and stabilization improvements, but also steps forward in the realisticity of the shots. and in sharpness (these latest innovations affect the front camera in particular).
Beyond this, the update brings general performance improvements, solves a problem on the autonomy side and a bug with floating windows during gaming sessions, refines the stability of the network and introduces the Global Translation function, a sort of Google Lens.
New Microsoft Surface Duo update
It should have arrived by the end of 2021 (already a not exactly record-breaking timing), but as they say better late than never: while many devices are grappling with updates to Android 12, finally Microsoft Surface Duo updates to Android 11.
The version is the 2021.1027.156 and is currently being distributed in North America and Europe starting from non-brand smartphones. The update includes improvements in customization, multi-tasking and much more (such as the ability to automatically extend some specific apps on both screens, the arrival of Xbox Game Pass and new possibilities for viewing and editing photos within OneDrive), and also brings with it the most recent security patches, namely those of January 2022.
New update Realme X50 Pro 5G
Realme X50 Pro 5G is receiving the update to Realme UI 3.0 beta based on Android 12: the Chinese house has in fact kicked off the Early Access programto which it is necessary to subscribe to receive the update.
A specific number of users is not indicated, but if you want to join, we recommend that you do so as soon as possible by going through the system settings. Since this is an unstable software, we do not recommend installing it on your main smartphone: you could run into bugs and even relatively serious problems, especially with the first beta releases.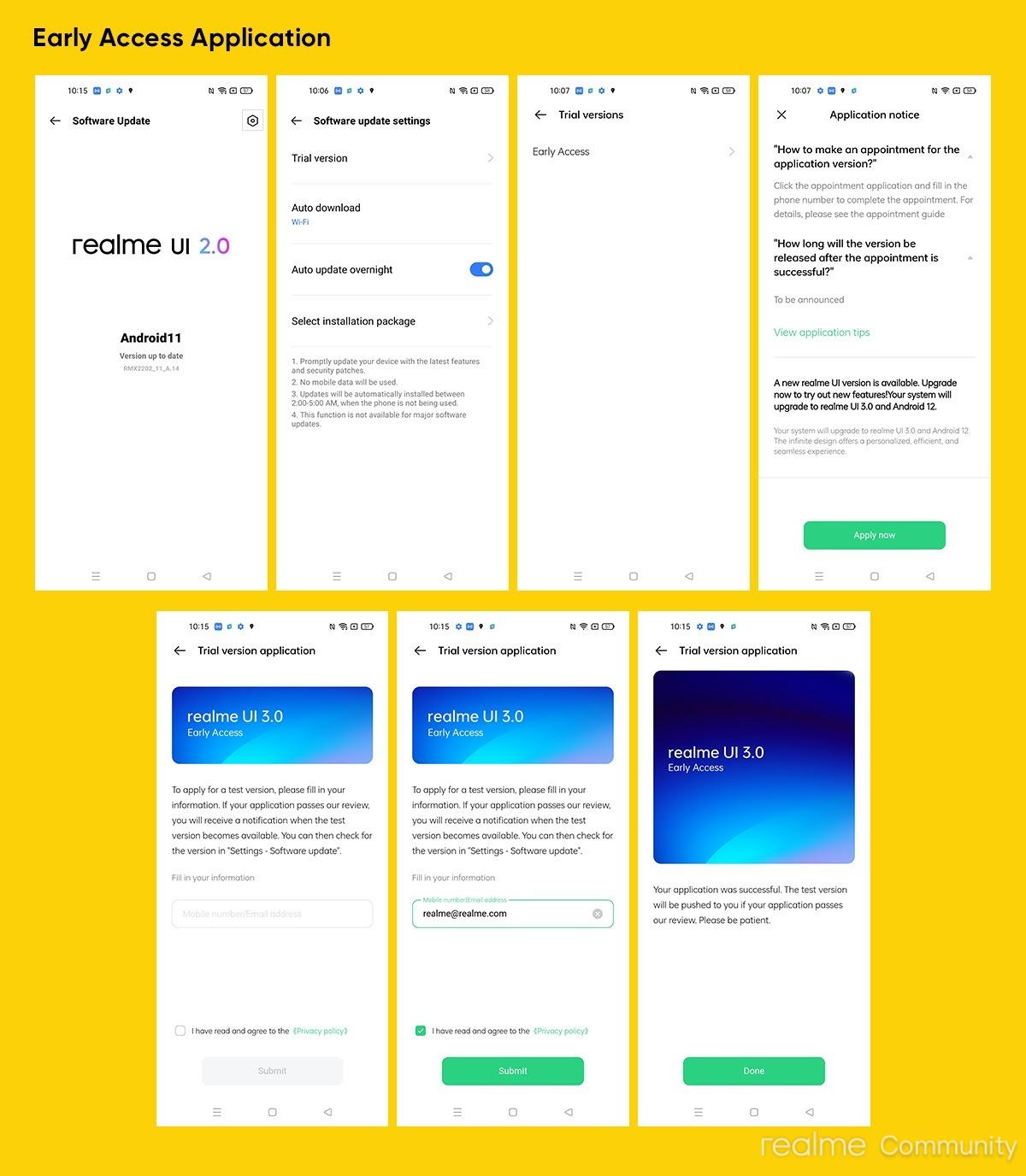 How to update Samsung Galaxy Z Fold3 5G, Galaxy Z Flip3 5G, OnePlus 10 Pro, Microsoft Surface Duo and Realme X50 Pro 5G
To update Samsung Galaxy Z Fold3 5G and Samsung Galaxy Z Flip3 5G, all you have to do is follow the path "Settings> Software Updates> Download and Install."To update OnePlus 10 Pro you can go to the system settings, following the item relating to software updates. To update Microsoft Surface Duo you can follow the path "Settings> System> System update> Check for updates".
As already mentioned in the paragraph above, to update Realme X50 Pro 5G to the beta version of Realme UI 3.0 and Android 12 it is first necessary to join the Early Access program through the system settings (provided that it is also open for Italy).
Read also: Why it is important to update Android smartphones