Google Assistant has begun to get rid of the feature Overview of the daybetter known as Snapshot: several owners of Android devices have already begun to notice its disappearance.
Therefore, precisely in the hours in which the At a Glance widget, exclusive of the Pixel series smartphones, is officially enriched with three new functions, for the generality of Android users there is instead a convenient function that is failing.
Google Assistant spring Snapshot: no more overview of the day
We had anticipated it a little over a month ago: in illustrating how to make the most of this function, we sadly pointed out that the Mountain View house was already preparing to take it out. Well, the time has come and it cannot be said that there were no signs of it: last week we already reported to you how the Google app was replacing Snapshot with a new fourth tab.
Arriving in mid-April, it is the terminus for Snapshot: not a few Android users, including this writer, have already seen the function disappear from its usual positions in the Google app and in Google Discover. As you can see from the screenshots shown, in the first there is no longer the link in the navigation bar at the bottom, while in the second the convenient shortcut no longer appears next to the user's avatar.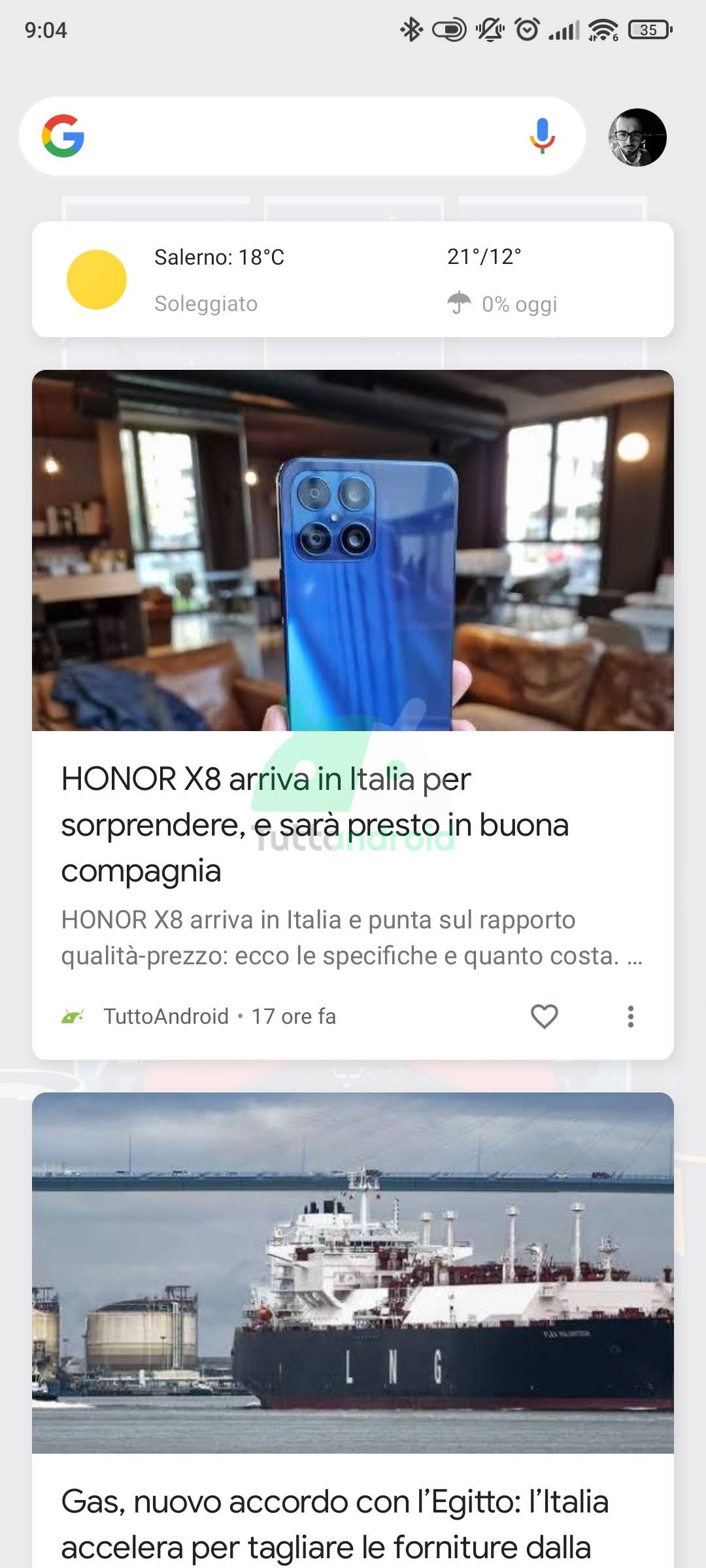 On the other hand, the main office of the function, that is the Google Assistant app, still reports the notice "The Overview of the Day feature will be discontinued shortly. You can still ask the assistant for updates on calendar events, birthday reminders, stock prices and more ". Similarly, the official support page opens again with a "When the Overview of the day feature is no longer available […]".
And you, did you often use the Google Assistant overview of the day? Have you already seen the links disappear? Tell us in the comments.
It might also interest you: Get the most out of Google News and Discover by customizing your feed