The Xiaomi event held in the early afternoon today, January 26, 2022was full of important announcements – from the Redmi Note 11 series in Italy to the news of MIUI 13, passing through the new ones Xiaomi air purifiers -, but the more attentive will not have missed another slide shown towards the conclusion of the live broadcast: the MIUI 13 Global Rollout Schedule referred to Q1 2022.
MIUI 13 Global: on which Xiaomi and Redmi in Q1 2022
In recent weeks we have often talked to you about MIUI 13 – just this morning we saw it from a Material You perspective – and its arrival in version Global: the news of the first builds reserved for Mi Pilot testers dates back to a few days ago.
Now it is directly Xiaomi to clarify and propose the complete list of models – many of them under the Redmi brand – that will receive the coveted update on the global scene by first quarter of 2022. If you are used to following us, you will have a feeling of déjà-vuas the list is almost perfectly comparable to the one we had already reported to you at the end of December.
Without further ado, here is the officer MIUI 13 Global Rollout Schedule for the Q1 2022:
As usual, it is important to note that the versions of the MIUI do not always advance hand in hand with those of Android: this list is about the MIUI 13, but it does not guarantee the arrival of Android 12 (of which not even the following official slide mentions). Furthermore, even in this list there is no trace of the POCO models.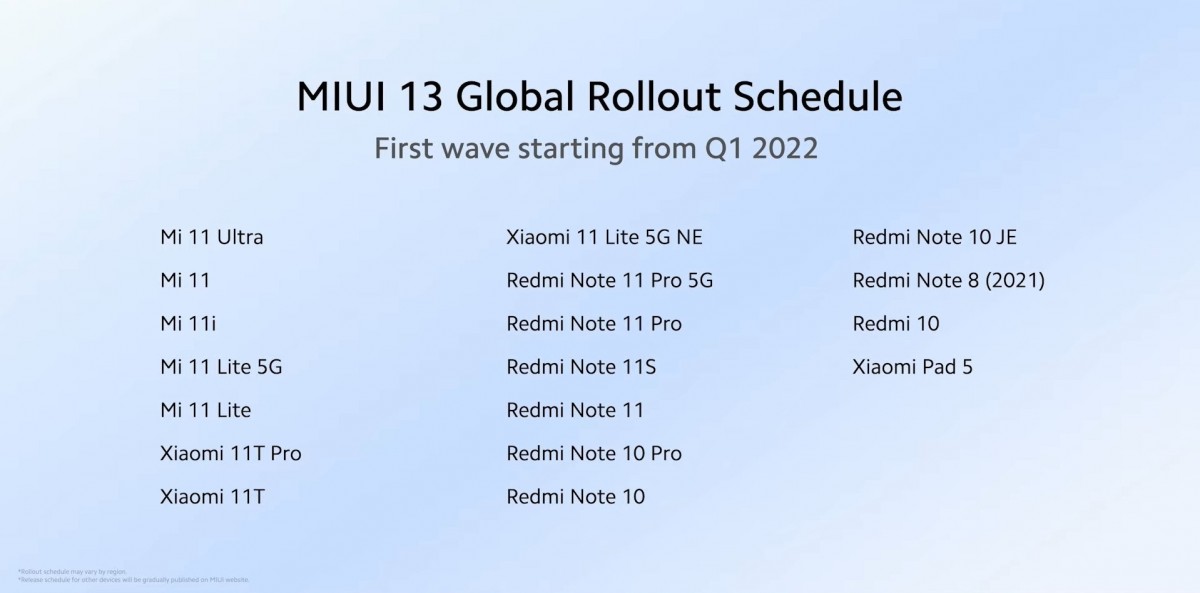 Read also: The global MIUI 13 is approaching its debut with the Redmi Note 11 series