The year has just started, there is still a lot of time available but Xiaomi has already presented the Xiaomi 12 series and is preparing shortly, on January 26, to launch the global versions of the new Redmi Note 11 series. on the Chinese social network Weibo, the leaker Digital Chat Station, has released a screenshot with the codenames of 12 Xiaomi smartphone models expected for 2022 and currently under development, also releasing some information. Let's see them together.
Xiaomi is working on various models expected in 2022
As you can see from the image above, the first four names on the list are "munch", "rubens", "matisse" and "fog". These should be the code names of the models belonging to the Redmi K50 series, that is Redmi K50, Redmi K50 Pro, Redmi K50 Pro Plus and Redmi K50 Gaming Edition. The brand has already confirmed that it will hold an event of launch for this series in February, indicating in the official poster (which you can see below) the use of the Snapdragon 8 Gen 1, a 4700 mAh battery and 120 W fast charging. The leaker, however, claims that the others belonging to the family would be marketed with other processors, specifically the Snapdragon 870 and the Mediatek Dimensity 8000.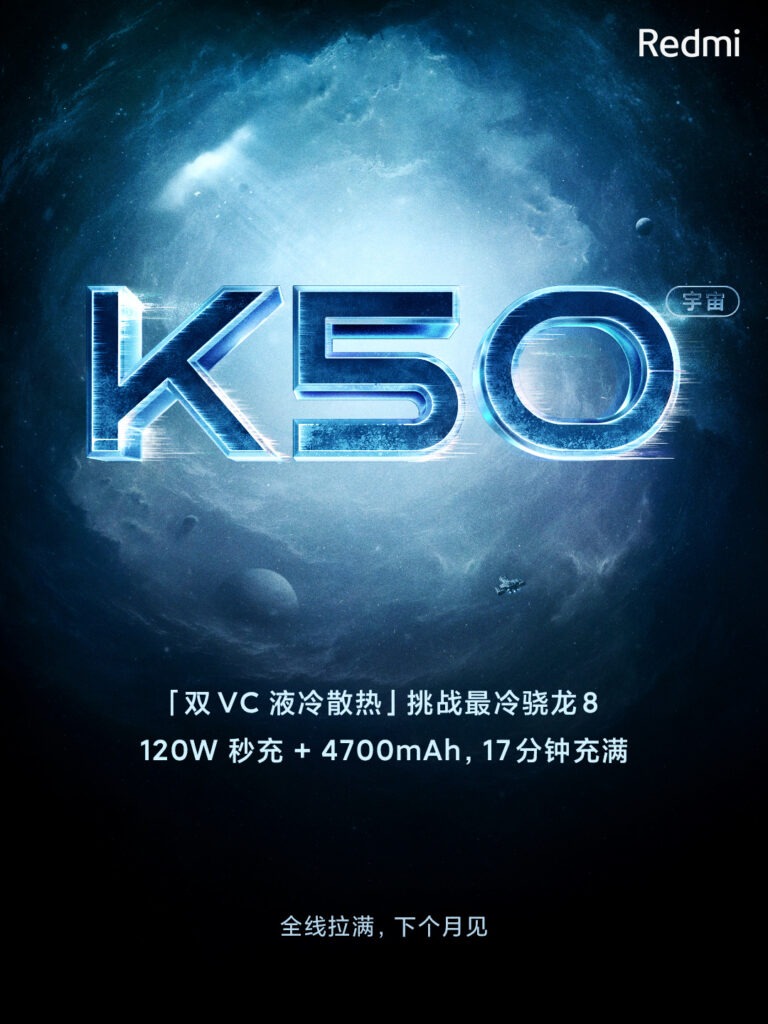 Continuing to scroll the list we find the code names "thor" and "loki" which, according to the rumors, should refer to smartphones with focus on photographic performance, both equipped with the latest from Qualcomm and equipped with high quality photographic sensors. At the moment there is no other information about it.
As for the last six items on the list we can find the code names "light", "thunder", "zizhan", "zijin", "taoyao" and "opal". According to statements by Digital Chat Station these should refer to the next ones foldable from Xiaomi (Xiaomi Mi MIX Flip and Fold 2) and the next one Redmi Note 12 mid-range series. According to the leakers, it is reasonable to expect that the folding devices will have the Snapdragon 8 Gen 1 on board, while for the mid-range it reveals that this will be presented with a unpublished, as well as not yet officially presented, Snapdragon 7 Gen 1. In short, Xiaomi has now accustomed us to the confusion generated by its models, with the passage of time we will certainly be able to have more certain and clear information on the smartphones that the brand will launch in the course of 2022.