In recent months, Google has led the dictates of the Material You in many of its applications, starting to introduce them even in its own app for making calls. It now appears that Google is working on a graphical revamp of the Google Phone number pad.
In recent years the application Google Phone has been profoundly renewed, going from being a fairly simple application to being one of the most complete applications for making calls in the entire Android landscape, equipped, among other things, with a very useful caller ID identification and a spam filter to avoid unwanted calls.
New graphics for the Google Phone number pad
In view of the process of completing the transition to Material YouGoogle is working on the graphic revamp of the numeric keypad in its app Google Phone.
The renewed graphic interface for the numeric keypad of Google Phone first of all increases the size of the keyboard, enclosing the numeric keys inside ovals (as already seen in the Google calculator or on the Android 12 lock screen).
When the keys are pressed, they return a pleasant visual feedback, with a wavy effect that expands outward from the point where it is pressed.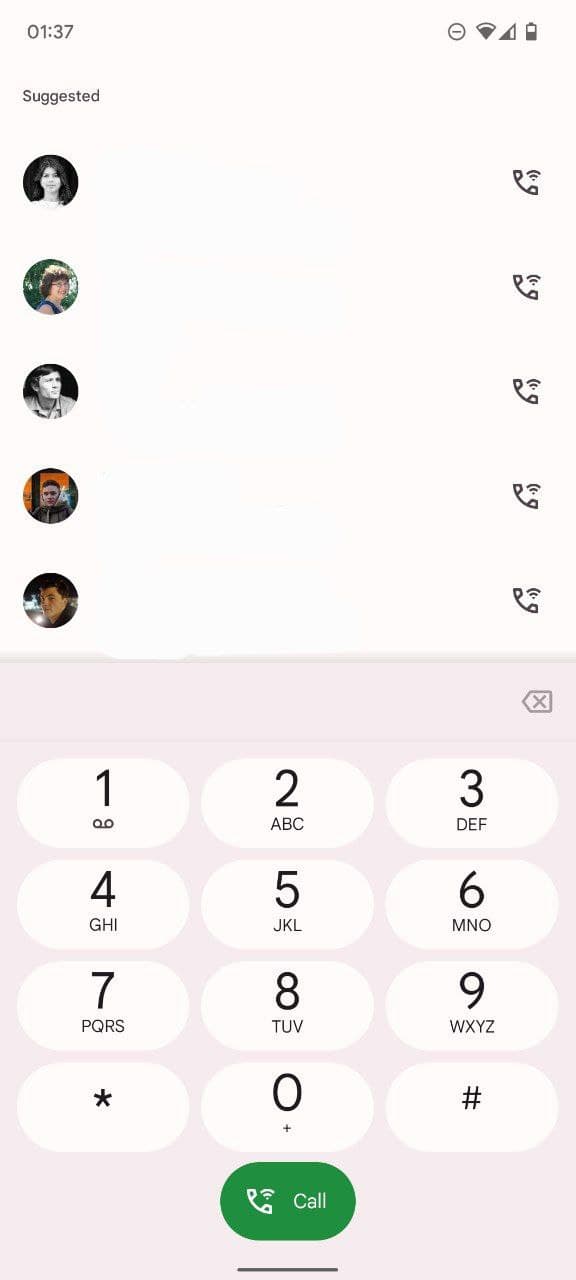 The gallery above compares the old and the new interface.
When does the new Google Phone dialer graphics arrive?
This graphic novelty does not seem to be available on a large scale yet: it seems, in fact, that it has reached only a small number of beta testers.
To try to receive this news, enough sign up for the beta program of the app Google Phone through the Play Store or by downloading the appropriate APK through the portal APKMirror.
The stable version of Google PhoneInstead, it can be downloaded for free through the Google Play Store (badge below) by all users in possession of a compatible Android smartphone, if the app is not already integrated as a system app. Again, you can manually download and install the latest version APK through the portal APKMirror.
Pending the large-scale arrival of the new numeric keypad design, we will continue to update you on any news of Google Phone.
It might also interest you: Google Phone for everyone? Here's how to install it on your smartphone