Google Pixel Launcher received the new feature "Search your phone"With the move to Android 12 and, apparently, the Big G team is planning to go further with the update to Android 13, also bringing Google Photos into the search results.
At present, the news in question has been spotted on very few smartphones updated to Android 13 and in any case it recalls a function we had already told you about: trying to type "Screenshot" in the search field, small previews of the images inserted in the a carousel with the logo of Google Photos in plain sight.
However, the function is obviously still in the testing phase and decidedly limited: it can only be used with the screenshot folder, while no other search returns the desired results. That's a real shame, because it would certainly be more useful if the Pixel Launcher's integration with Google Photos were deeper and allowed you to search just like in the app.
Said of the limitation, however, there is also another convenience that gives hope for greater developments of the function: from the search results of the Google Pixel Launcher it is even possible share the individual screenshots present on Photos of which the preview is shown.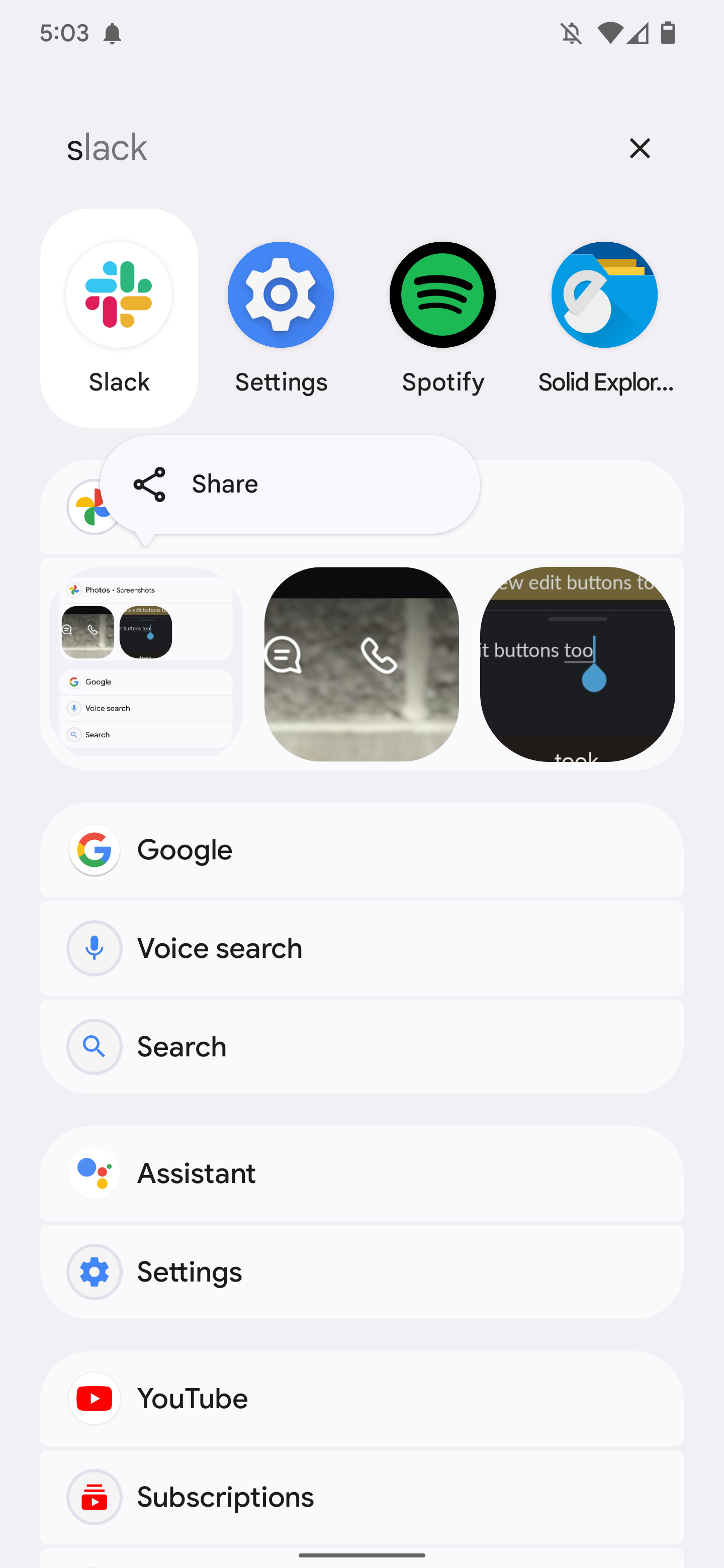 In short, it would be a great way to complete the enhancement of the Pixel Launcher already well advanced with "Search your phone", Which allows you to search for applications and their respective shortcuts, contacts and conversations, system settings and Pixel Tips. In order to give even more importance to the search function, you can even set the keyboard to open immediately after swiping to open the app drawer.
It should be noted that the integration with Google Photos above is currently the subject of an A / B test, so much so that on numerous Pixels updated to the first Android 13 developer preview it is still not available.
Read also: Record these dates: this is when the Google I / O 2022 will be held