At present it is not yet possible, however there are already unequivocal clues for the future: Google Messages will offer users the possibility of choose whether to activate or deactivate the pinch to zoom in chats.
Google Messages says goodbye to accidental zooms, but not right away
We start from a fundamental premise, namely from explaining that "but not immediately": What we are talking about is not yet the result of an update of Google Messagesbut only the proceeds of a APK Insight: the latest version of the app on the Google Play Store has been decompiled and lines of code have emerged regarding this future novelty.
That said, Google has been trying to promote Messages as a kind of new standard since the implementation of RCS, however, if you use the app, you may have come across a new feature that is handy for some, and a nuisance for others: gesture "pinch to zoom"Active by default is impossible to deactivate. Although there is no trace of it in the app Settings, it is sufficient to open any conversation and execute the gesture to see the pop-up message appear briefly "Pinch to zoom in or out".
For those who may not have perfect eyesight this could even be a pleasant discovery, while all the others may prefer to choose whether to deactivate it or keep it active (risking from time to time to enlarge the text with some accidental touches).
Well for this second group of people there is good news: the latest version of Google Messages rolled out in the beta channel (20220121) contains traces of a new toggle arriving in the Settings: "Pinch to zoom conversation text".
As you can see from the following screenshots, once disabled the aforementioned toggle in the app settings, performing the gesture will result in a simple "bounce" with no consequences for the size of the text. The same toggle also seems to lend itself to another possible use: its deactivation "locks" the text at the selected zoom level, therefore users with less acute eyesight could use it to always find the enlarged text, without having to perform the pinch to zoom.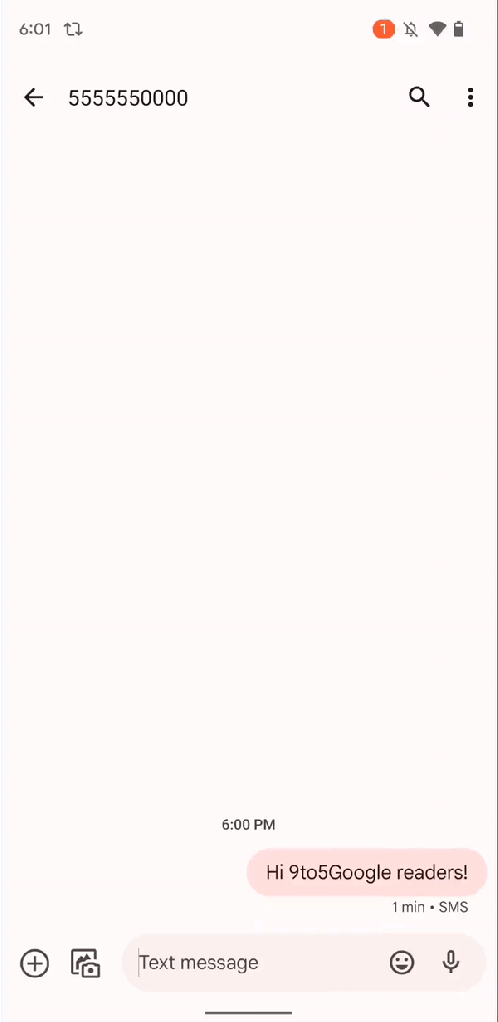 How to update Google Messages
As explained, this feature is not yet available even in the beta version of Google Messages. In any case, the most recent version of the application can be downloaded from the Play Store by clicking on the badge below.
Read also: The protection of privacy according to Google, between user controls and ads