Good news for users of Google Messages who are now used to feeling a little annoyed when a friend with iPhone replies to a message through a reaction: soon, in fact, even the solution of the Mountain View giant will support this functionality.
And a confirmation came with the latest beta version of the application of the Mountain View giant, which after a few months from the start of the development of this feature has implemented support for reactions from an iPhone for some users, which are so displayed with emojis and not with error messages.
Here's how Google Messages accommodates a user request
In the following photo you can see how Google Messages (phone on the left) displays the reactions of the iPhone (phone on the right):
Support for iPhone reactions is still under development and will likely be improved over the next few weeks and the emojis used will be made more matching those used on iMessage.
The build this function should have been implemented with is the 20220121_02_RC00 but it is not clear whether it is already available for all users or only for a small part of them.
When the feature is available, users will be able to enable it by going to the Settings, entering the Advanced section and activating the "Show iPhone reactions as emoji" switch, as shown in the following photo: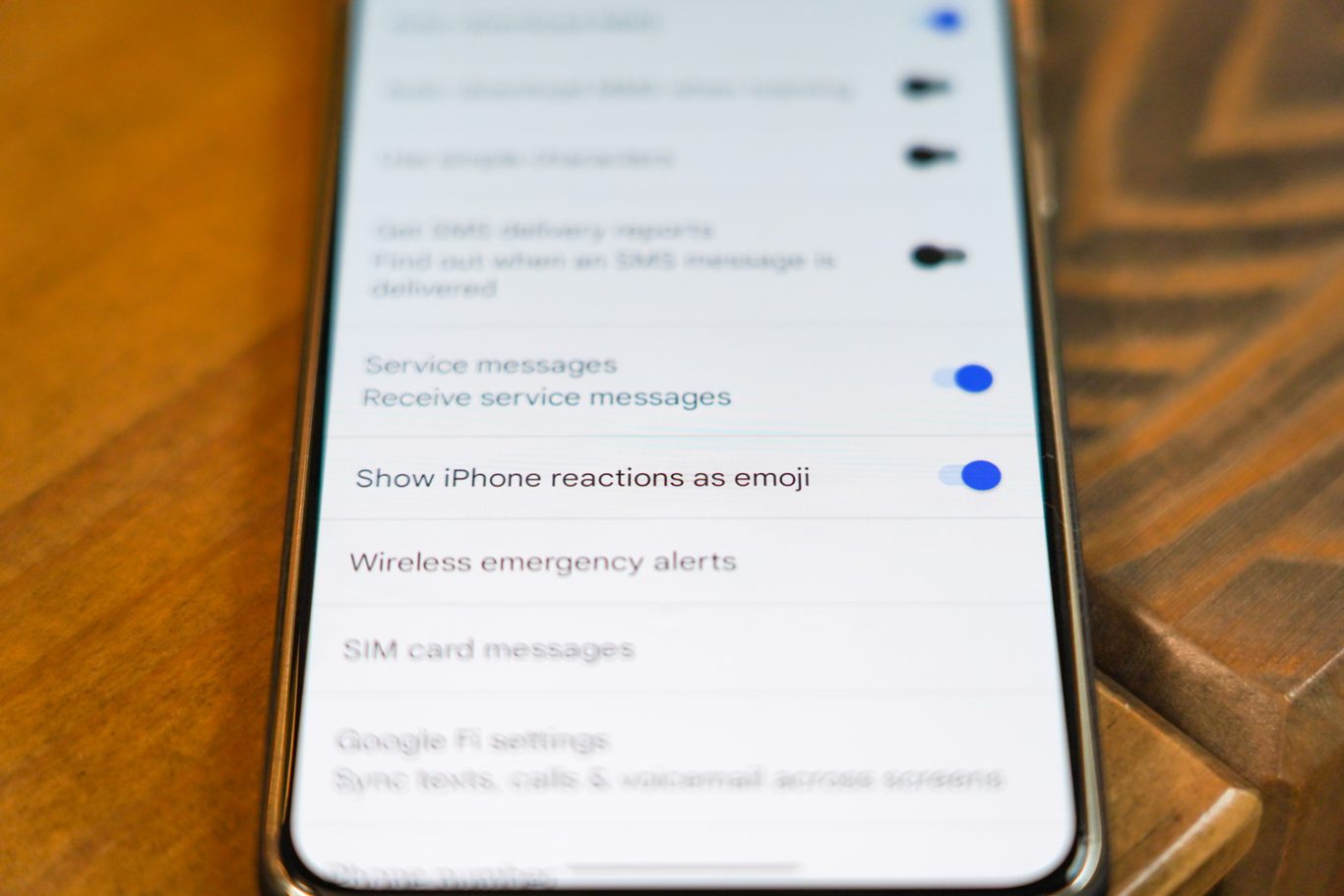 How to try the latest versions of the app
If you want to try out the latest news studied by the Google Messages team in advance, you can do so by subscribing to the beta testing channel on the Google Play Store (find the dedicated page following this link). Alternatively you can also download the various APK files through the dedicated page on APK Mirror (you can find it following this link).
The stable version of the messaging app of the Mountain View giant can instead be downloaded from the Google Play Store through the following badge: