Nearby Share (also known as Sharing nearby) is one of those functions destined to transcend the boundaries of the ecosystem to which it belongs: launched for the Android operating system, Google already updated it last year to support Chrome OS and for the future there are signs of a possible support for Windows PCs.
Yes, because at present, as noted on Twitter by Mishaal Rahman, Nearby Share only allows sharing between multiple Android devices and between Android devices and Chrome OS. However, if Google really intends to compete with AirDrop's Apple bringing the benefit of greater openness, there are still important steps forward to be taken.
The current lack of dedicated applications for Windows – the feature now existing in Windows has nothing to do with Google's Nearby Share -, macOS, iOS And Linux it is not negligible, indeed.
The first of these gaps, however, should be the first to be filled: as the source points out, Nearby Share is built on Nearby Connections API and that you work on an app for Windows are already underway isn't exactly a mystery. Being able to share files to and from Windows PCs in this way would undoubtedly be a great thing, but unfortunately it is not yet clear when this possibility will materialize.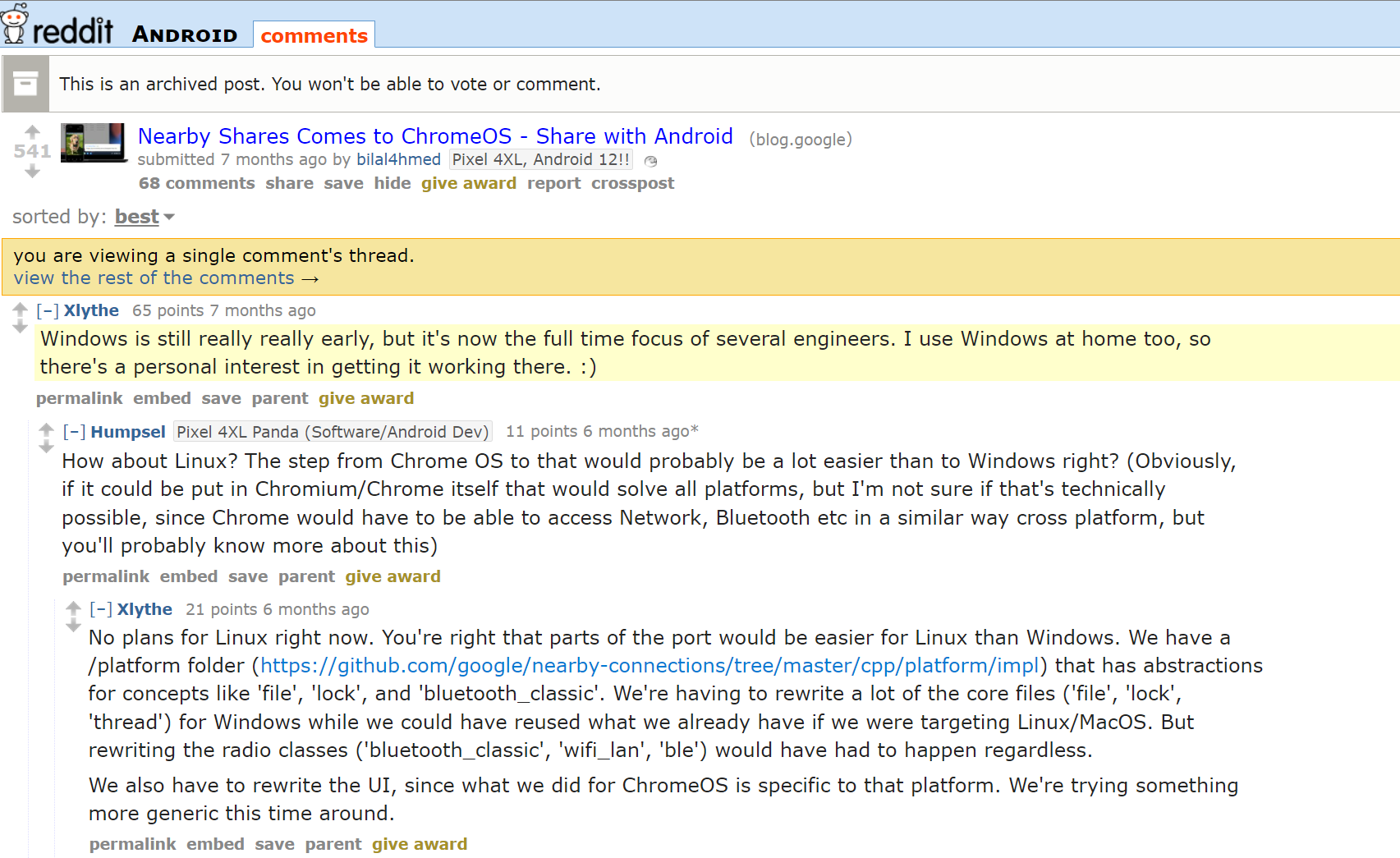 Secondly, there is mention of Nearby Share on iOS: this is not a remote hypothesis, as Google has already worked to do this with Nearby Connections (a bookshelf prebuilt has been available since last month), however it seems to be possible to exclude the launch of an entirely dedicated app.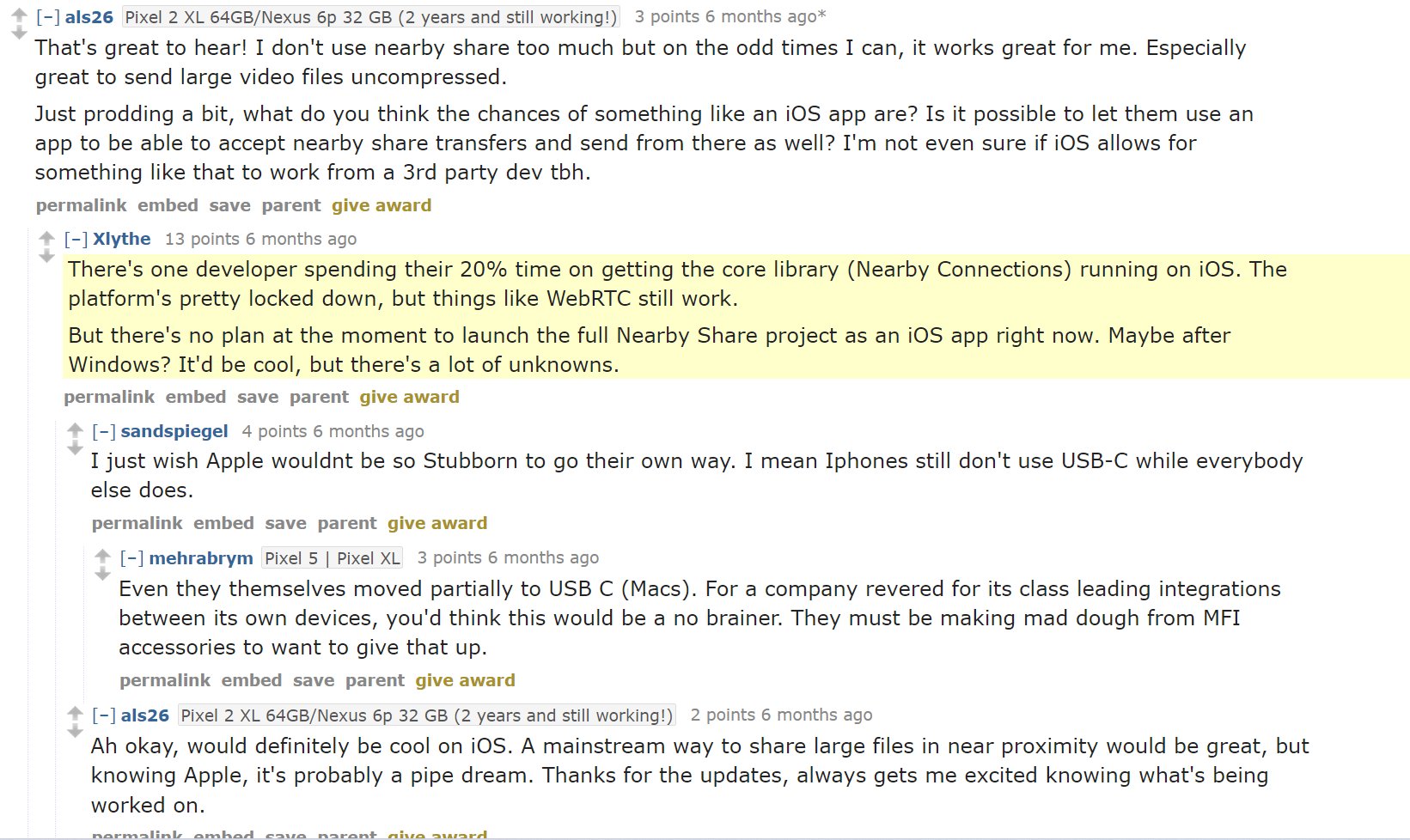 Finally, it appears that a developer used reverse engineering and then wrote a Nearby Share app for macOS, but at present neither the aforementioned app nor the source code are available.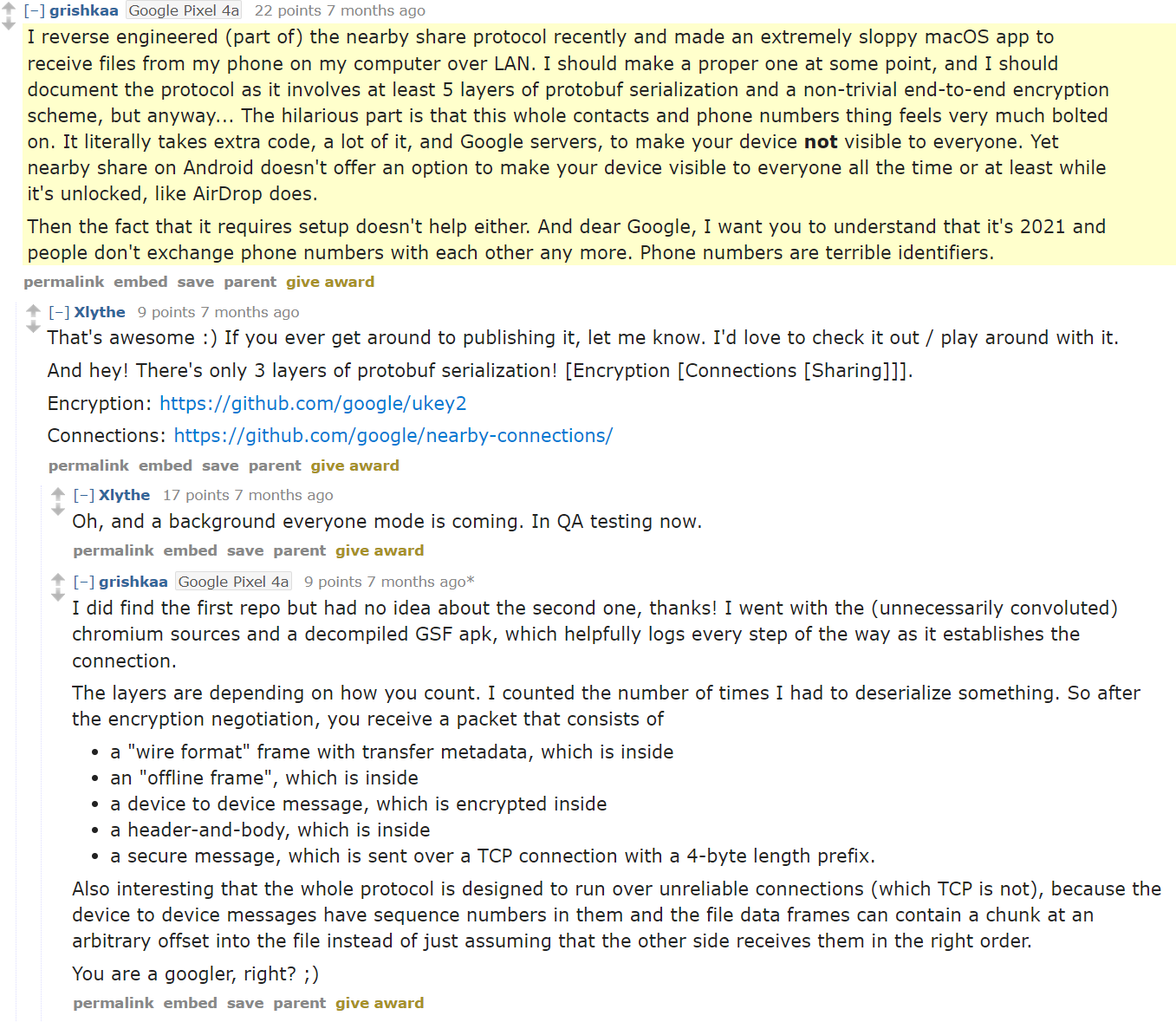 Do you often take advantage of Sharing nearby? On what other operating system would you like to see it supported? Tell us in the comments.
It might also interest you: Let's take a first look at Android 13 and the features that will accompany it