The developer team of Google is always engaged in improving the various services offered by the Mountain View giant and in the past few hours has introduced new features in some very popular applications such as Google Recorder, Calendar, Gmail And Google Docs.
Google Recorder updates with Material You
Also for Google Recorder the time has come to embrace Material You, the new design language of Android 12 and with version 3.0.402827235 (available both on APK Mirror than on Google Play Store) the graphical interface of the app is revolutionized.
Just as we learn from 9to5Google, the new version of Google Recorder presents all the features of Material You that we have come to know in recent months, from support for dynamic colors to elements with rounded corners.
Furthermore, on the Google Pixel 6 and Pixel 6 Pro the transcripts, searches within the recordings and the use of the new Google Assistant are also available in French, German and Japanese, as well as of course in English.
Google Calendar gets smarter
The Google team announced on the official blog to have introduced an interesting new feature in Google Calendar that should help users better organize their working day.
We are talking about "Focus Time", a function that can be activated to identify a specific time slot in which Google Calendar is able to automatically reject conflicting events:
This novelty is already being released but it may take up to 15 days before it reaches all users. It will be available for Google Workspace Business Standard, Business Plus, Enterprise Standard, Enterprise Plus, Education Fundamentals, Education Teaching & Learning Upgrade, Education Standard, Education Plus and Nonprofits accounts.
Some news also for Gmail
The Google team announced on the official blog also the introduction of some new features related to the Gmail web client, such as a new context menu (click with the right mouse button) to view the full name and e-mail of a recipient, change the names contacts, copy the email addresses and open the card with the information of a recipient.
Other new features include better indicators when adding an external user to your organization and contacts and visual indicators when a user has already been added as a recipient and more.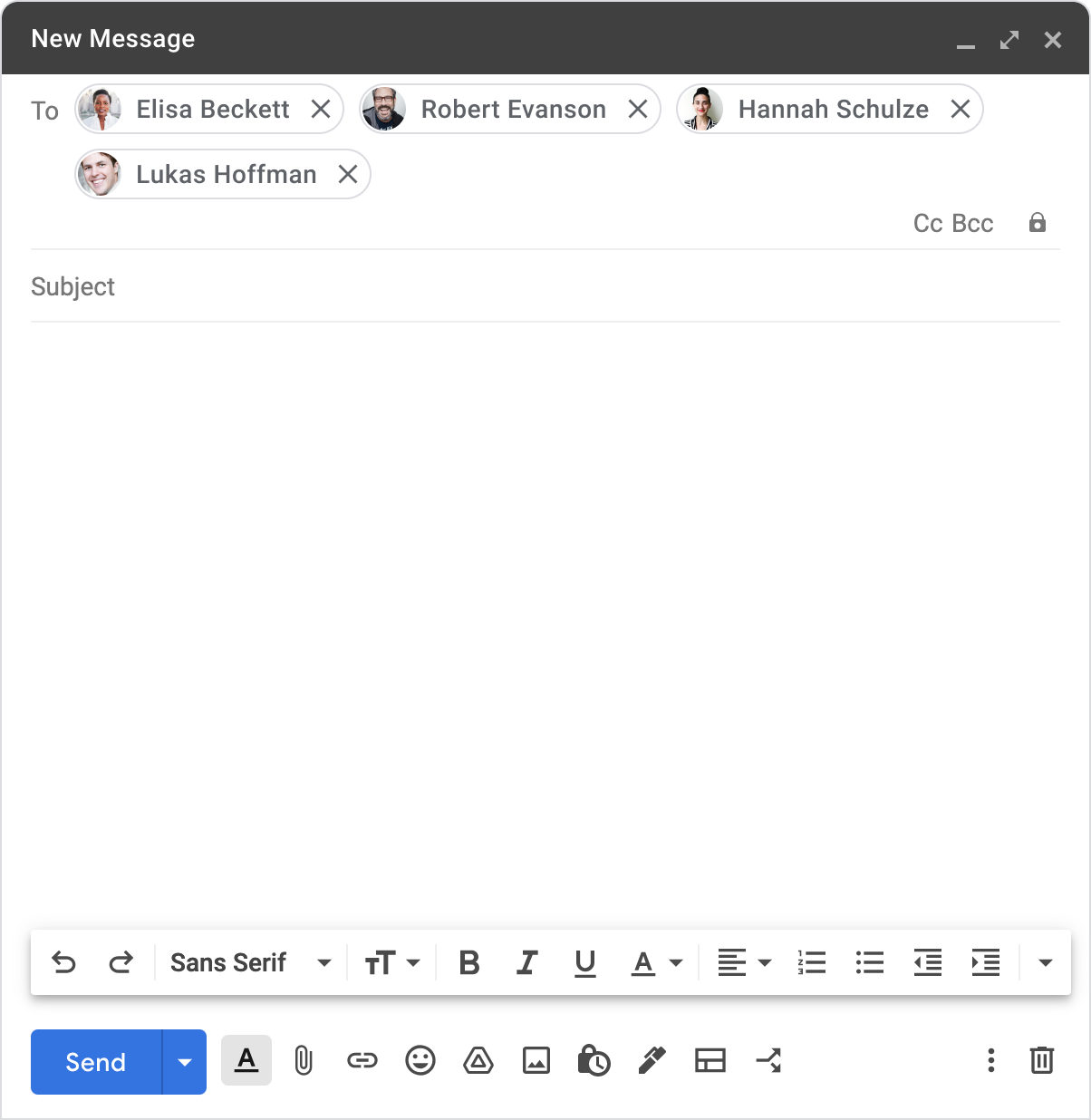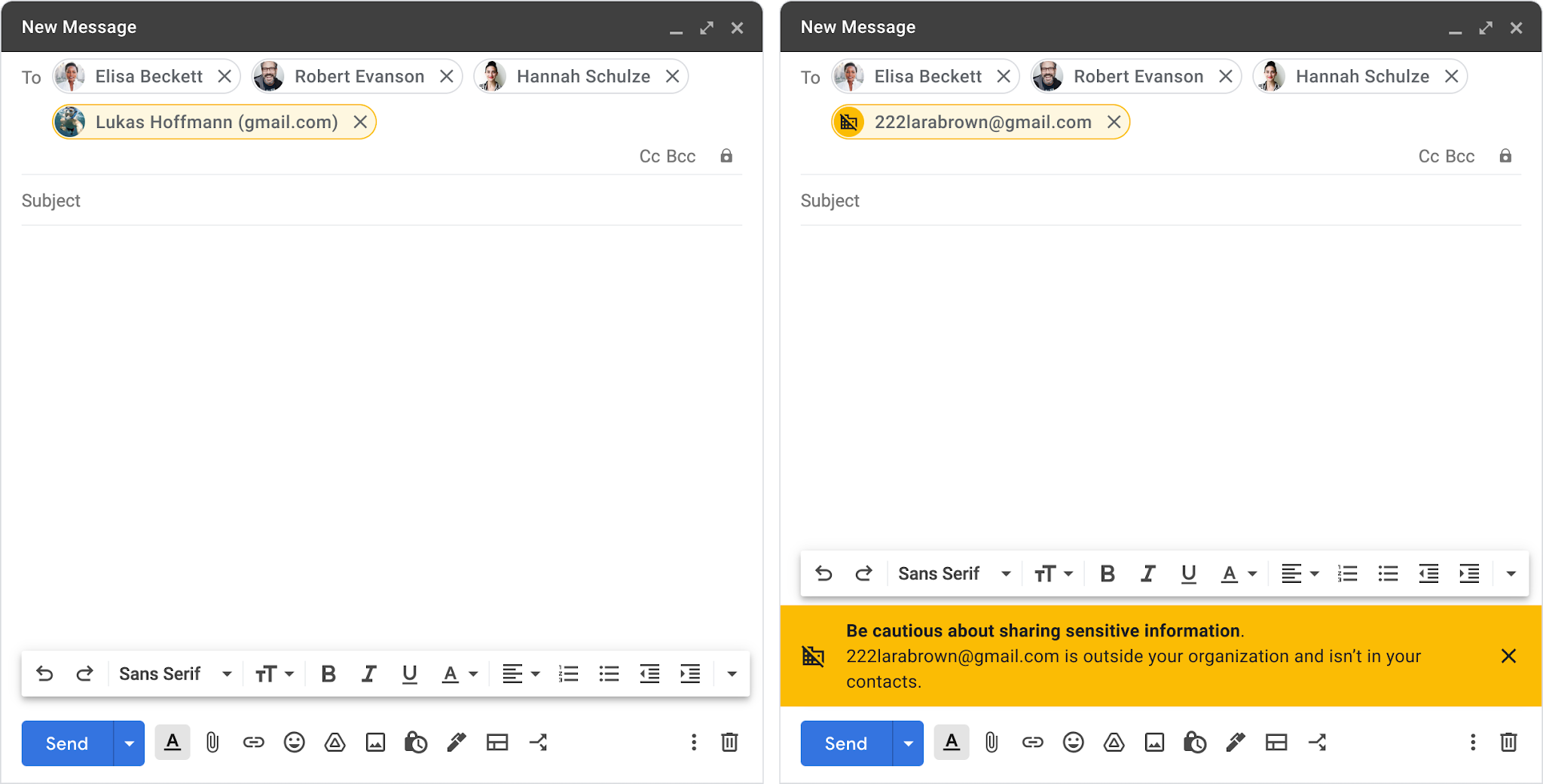 Thanks to these new features, users will have the ability to change the way a recipient's name is displayed (for example, if you have a contact saved as a "Sales Manager", you can change the name that will be shown to others who receive the 'e-mail).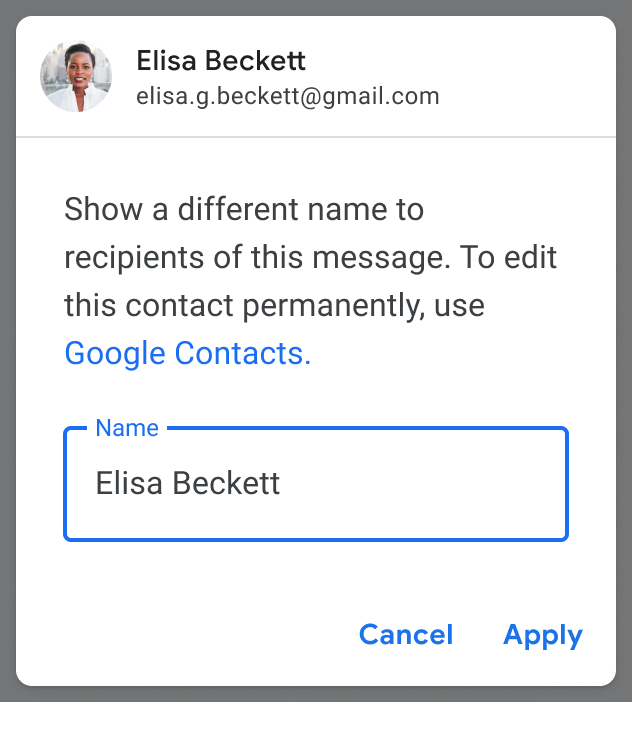 Other new features include an improved interface for identifying duplicate contacts and a system that will validate that email addresses have been typed in the correct format.
These changes have already been implemented but it may take up to 15 days for them to reach all users.
Google Docs adds a universal key
With another one official blog post the Mountain View giant has announced the introduction of a small novelty in Google Docs that should make the user experience more pleasant: it is a universal input menu to easily add things like tables and images.
Just type "@" to see a list of recommended files, people, meetings, and other items to add to your document.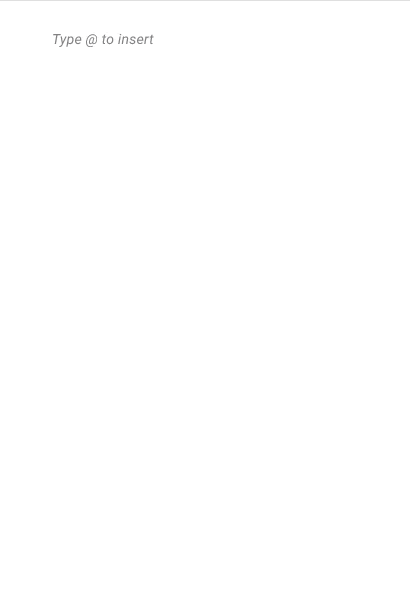 This new feature is already being released and will be available to all Google Workspace, G Suite Basic and Business users within 15 days.