One of the advantages of always having a smartphone in your pocket is to have a camera ready to use in any situation. If on the one hand this allows us to always be ready to seize the right moment, on the other hand we often and willingly lose count of the photos taken, losing them in the midst of hundreds if not thousands of shots.
Google Photos it is one of the most used applications to manage one's own collections and to be able to share them with great simplicity but it risks not being able to solve organization problems. Even Google seems to be aware of this and is preparing to release some innovations designed specifically to meet the needs of users who, on the occasion of the spring, want to do a bit of order and cleanliness among their photos.
The Californian company has anticipated some features that will arrive over the next few weeks, which will improve the organization of photo collections, simplify the import of photos and videos and the management of shares.
A more organized library
To be able to put your photos in order, a meticulous organization is not enough, but it is necessary to be able to easily find what we are looking for. That's why a new layout for the Collection tab, with the possibility of displaying a grid or a list of contents on which it is easy to apply filters. We will then be able to search for photos by albums, favorites, folders on the device and so on, sorting them according to these criteria for easy access.
And for all those photos that are not stored on Google Photos, there is a new section, immediately below the Collections, which allows you to quickly import images saved elsewhere. It will be so quick and easy to import images from a camera, from another cloud service or digitize old snapshots, to have them all in one container. It will be easier to review them thanks to the Memories feature and share them with friends and family.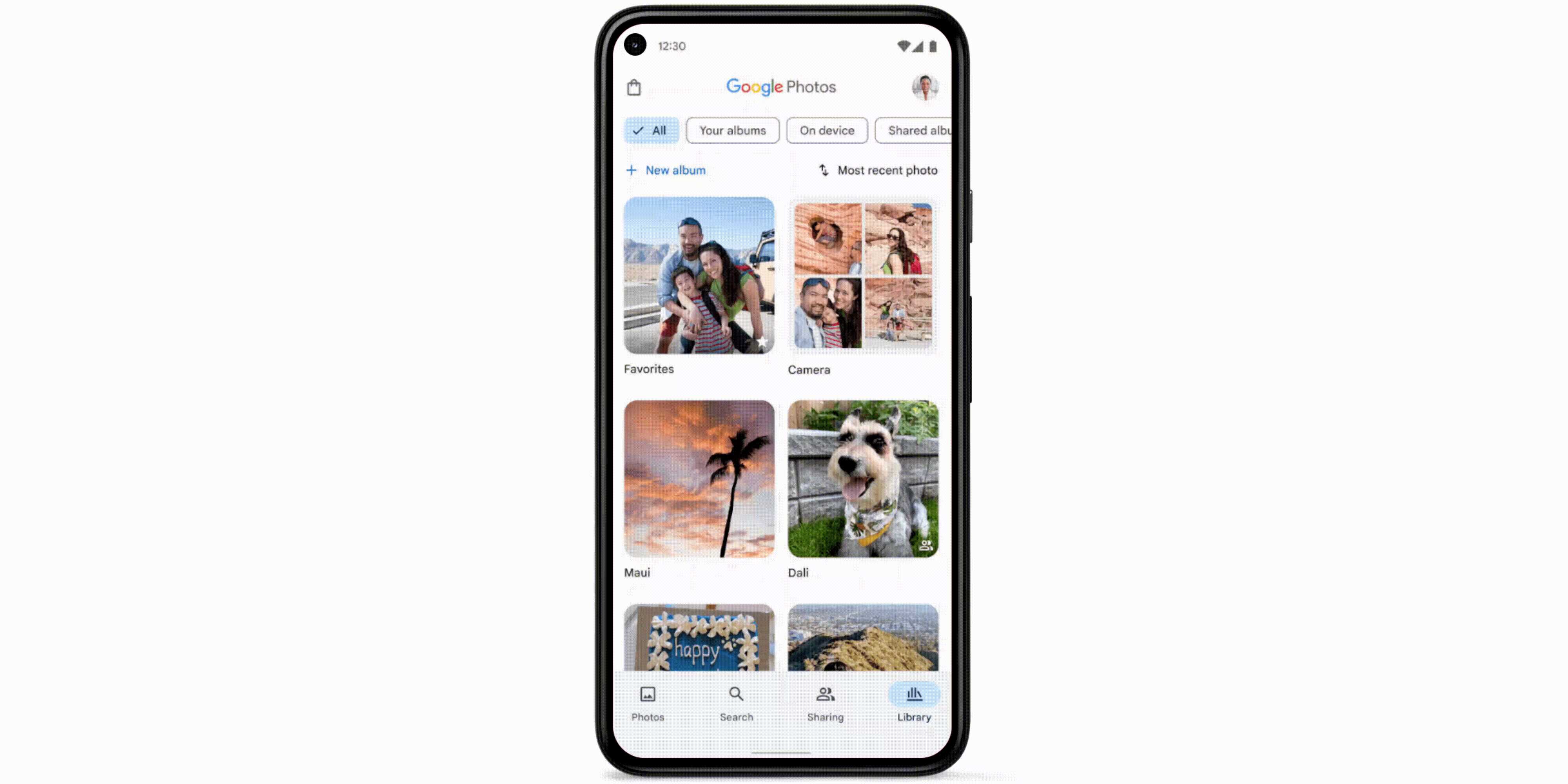 More order in the shares
Starting next week, the Android version of Google Photos will receive a improvement also for the Sharing folder. Thanks to the new layout there will be sections for choosing friends to share your content with, to see those already shared and for conversations. It will therefore become easier to tidy up this section too, where there are often content that has been shared for a long time and ended up in oblivion.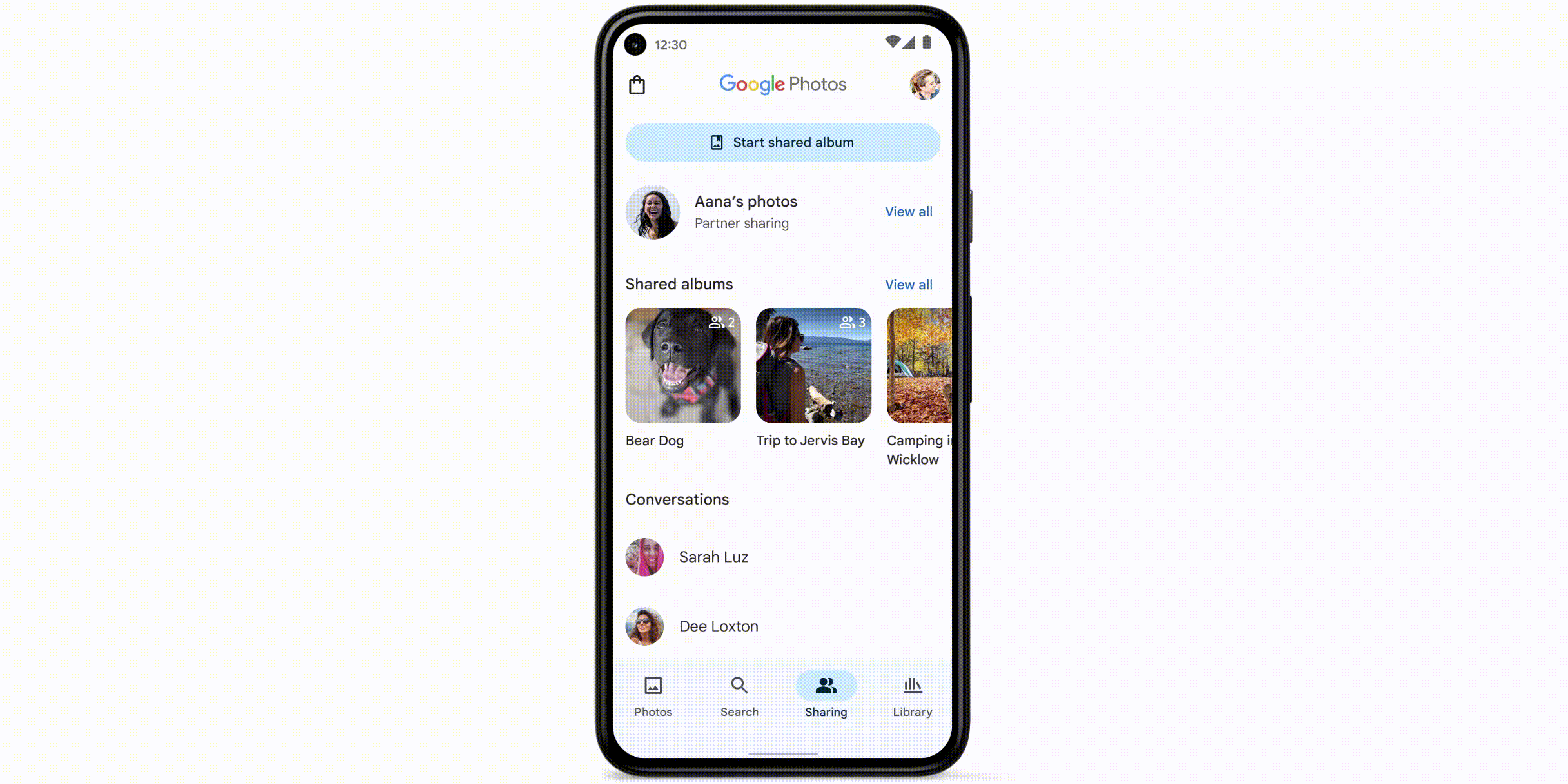 Screenshots at your fingertips
If you use the screenshot function frequently, you will probably have disabled the backup of these files, to avoid finding the gallery full of images that do not necessarily have to be saved to the cloud. In this way, however, it is likely that you will forget these images, which could end up filling the smartphone's memory.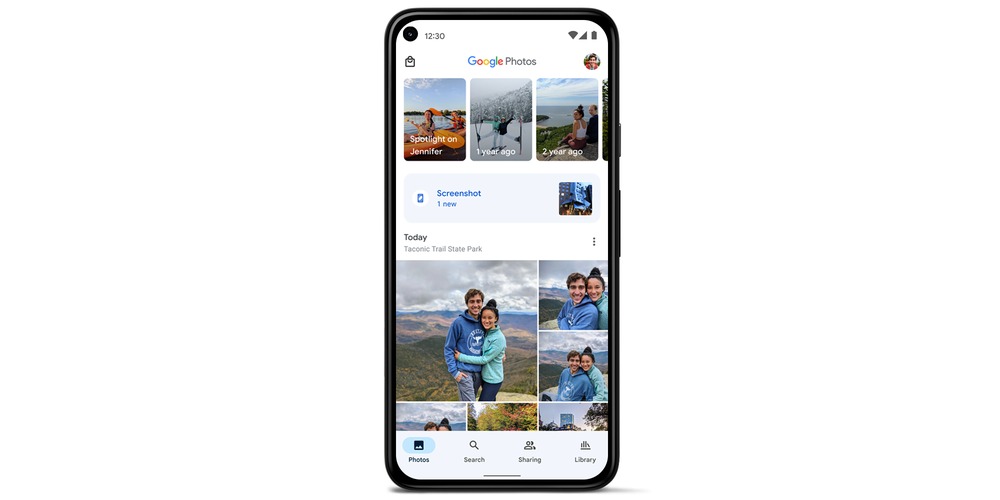 Here is Google Photos bringing one new shortcut at the top of the main screen, which will allow you to quickly get to the screenshot folder to view and delete them if necessary.
Among the other news to come, again with regard to the Android version of Google Photos, we point out a new carousel with contextual suggestions to have the most useful operations at hand in every situation, without having to navigate through the various menus. You just have to check Google Photos in the coming days to touch all the news announced by Google.