Google is particularly active in recent weeks and in addition to having released the stable version of Android 12L, followed in these hours by the QPR3 Beta 1, and the first Developer Preview of Android 13, has updated most of its applications, to fix some bugs that have emerged. in the past, introduce new features and continue the migration to Material You, the new design language that debuted last year with Android 12.
From Gboard to Messages, from Google TV to Nearby Share, without forgetting Stadia, Google Photos and some widgets, there are so many new features. For greater clarity and convenience we have therefore decided to group everything in a single article, so as to have a complete picture of the situation.
Google Messages
Google Messages is definitely the app that has received the most news, all of which are particularly interesting. Google has particularly focused on exchanging messages between Android and iOS devices, trying to minimize problems, although not all of them can be fixed immediately.
Reactions to messages left by iOS users are now displayed correctly as emojis, the same way they do when exchanging messages between Android devices. Initially, the novelty is only available for the English language, but other languages ​​will be supported soon.
Messages supports RCS services, which allow you to share multimedia content with other Android devices but with iOS, where this type of interchange is not possible (since Apple does not currently support RCS), photos and videos were grainy. Now you can see the content in high quality thanks to the integration of Google Photos within Messages. It is in fact possible to send videos in the form of links to the contents of Google Photos and very soon it will be possible to do so also with photos.
Those who receive a lot of messages will find it useful to automatically sort new SMS messages, with one folder for personal ones and one for work ones. And messages containing one-time passwords can be automatically deleted 24 hours after they are received, for a cleaner and tidier inbox. The feature has been tested in India and is currently being rolled out in the US.
At the moment, only for those who use the English language, there are also reminders for messages to reply to, which may have escaped our attention or which we have forgotten. Are you afraid of forgetting a birthday? Don't worry, Messages will take care of it: By opening the chat with a contact whose birthday you have saved, you will receive a reminder on the right day. And in the messages it will be possible preview YouTube videos received, without having to open the relevant app.
In the video below you will find a quick summary of all the innovations introduced.
Gboard
For emoji enthusiasts on Gboard they go further 2,000 new creations in Emoji Kitchento express feelings, moods or to spice up conversations. Here comes the grammar correction, an important novelty that allows you to receive a suggestion simply by touching a word. It therefore becomes easier to correct errors due to wrong words, which would escape the simple spell check.
The function is already active also in Italian, for the joy of you use this keyboard. For American English-speaking users, it is also possible to convert the words into stickers containing the written text, for even more special communication.
Google Photos
Google One users and Pixel owners can already turn any photo into a portrait with the Portrait Blur feature of Google Photos, a smart editing tool. At the moment the function is only active with people, but soon it will also be possible to apply it to photos of animals, food and plants, even if they are old photos taken with other devices.
Google TV
The new Highlights tab on Google TV allows you to receive a personalized stream of news, reviews and more based on your favorite movies and TV series. This way you can always stay up to date on upcoming news, without missing new movies or discovering curiosities that you were unaware of about your favorite characters.
And if you find a content that interests you, just touch it to be taken quickly to the film or TV series on which the news is based, to book it, watch it immediately or save it to see it later.
Very useful the update of Nearby Share which allows you to share photos, videos, documents and links with multiple people at the same time, a big step forward compared to what happened before, when it was possible to share content with only one user at a time. The feature is already being rolled out on all devices running Android 6.0 or higher.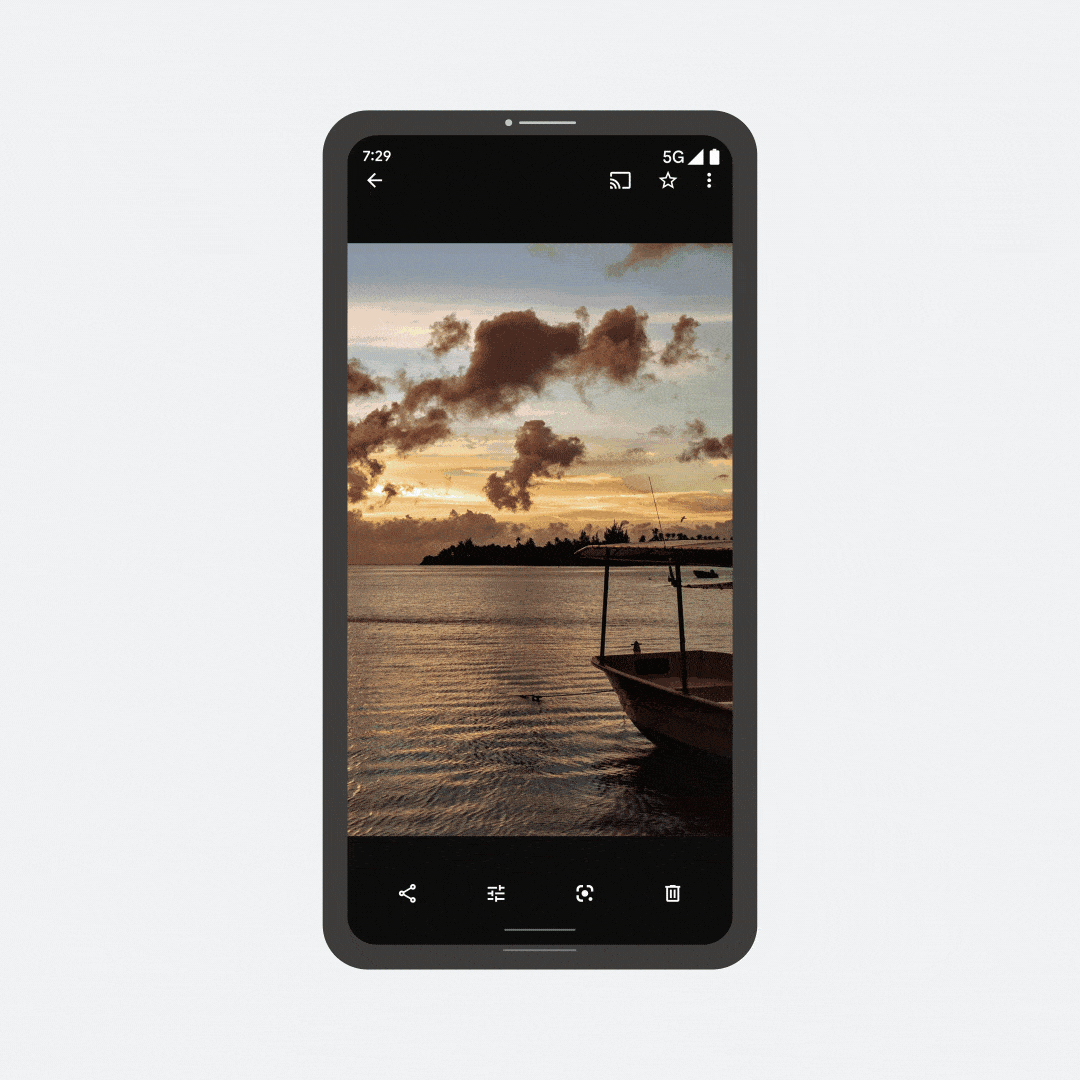 Widget
For those who plan to use the phone too much here comes a new widget, showing the three most used applications every day. By touching the widget, the user will be taken to the Digital Wellness app, to get a more detailed picture of their habits. This makes it easier to set daily timers for apps, so as to reduce their use, activate concentration mode to avoid distractions or bed mode to silence everything during sleep.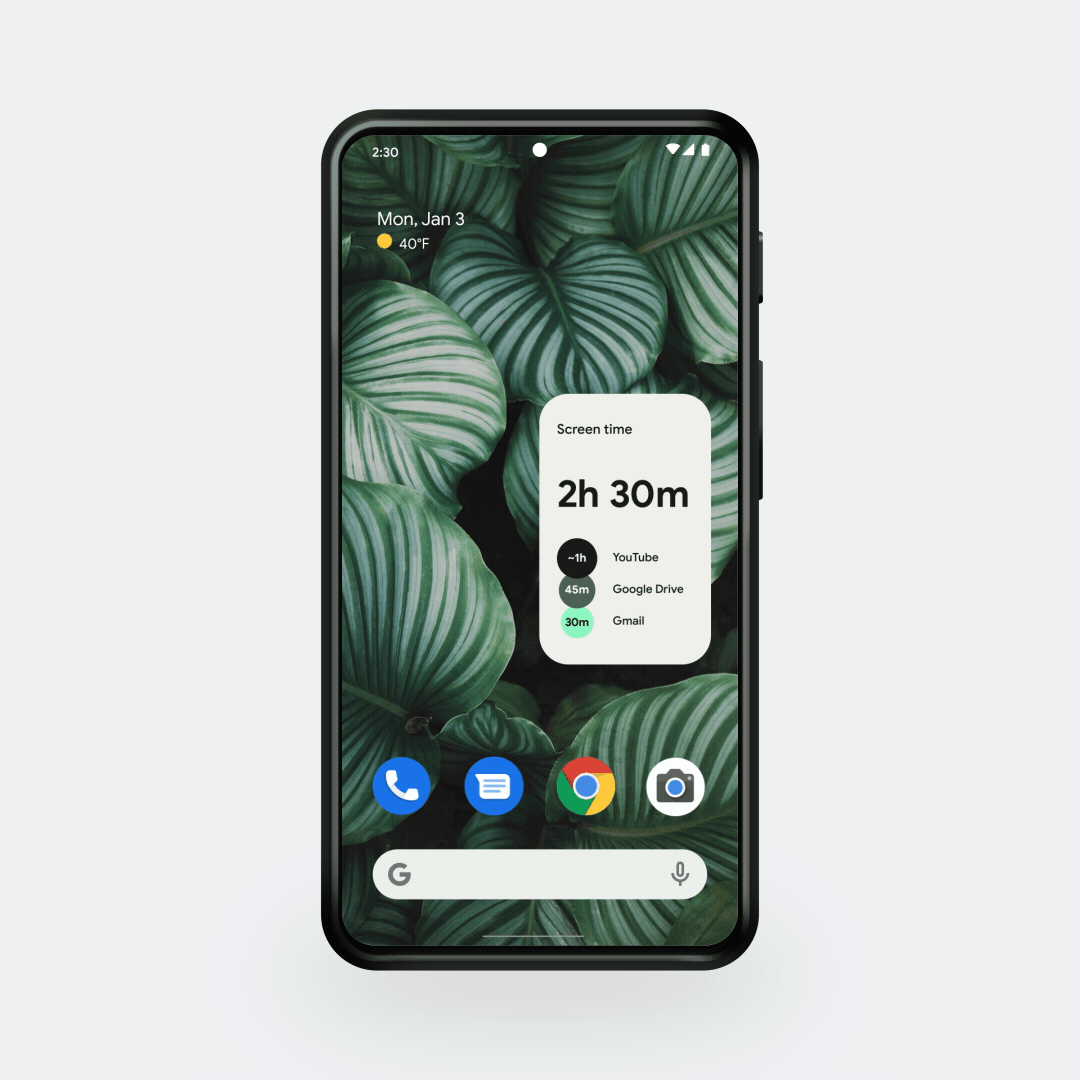 Other
Among the other innovations announced by Google it is worth noting the function Live Transcribe (Instant transcript in Italian), pre-installed on Samsung Pixel devices and available for download for all. It is a perfect solution for those with hearing problems but also for those who have to take notes at school or during a conference. An offline mode is also availablewhich allows transcriptions to be made even when WiFi or data connections are not available.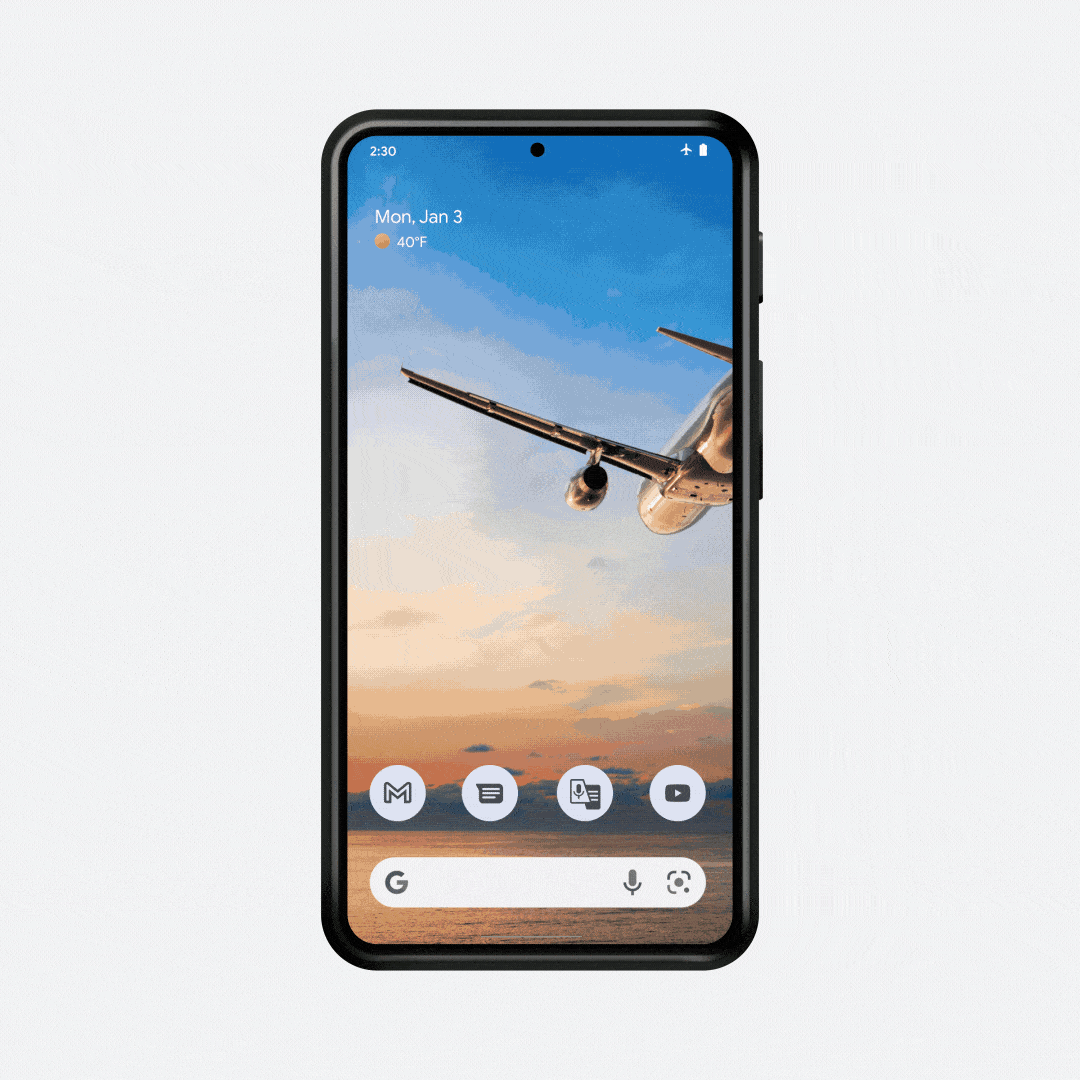 Google Assistant also introduces a feature for pay for parking spaces via Google Pay. Available in over 400 US cities, the feature allows you to ask your assistant to pay for parking by simply saying "Hey Google, pay for parking". All without putting your wallet, without coins and without even having to use a particular app on your smartphone. With the voice commands it is also possible to extend the stop or ask for information on the remaining time.