Google decided to change the artistic design of Gmail, present when you come across an empty folder. Certainly excellent news for those who hated the old representation, but have you seen the new one?
Gmail changes wallpaper for empty folders, but …
This change, which occurred recently, was reported by several users who, stumbled upon an empty Gmail folder, noticed the presence of a new graphic represented by a different background image.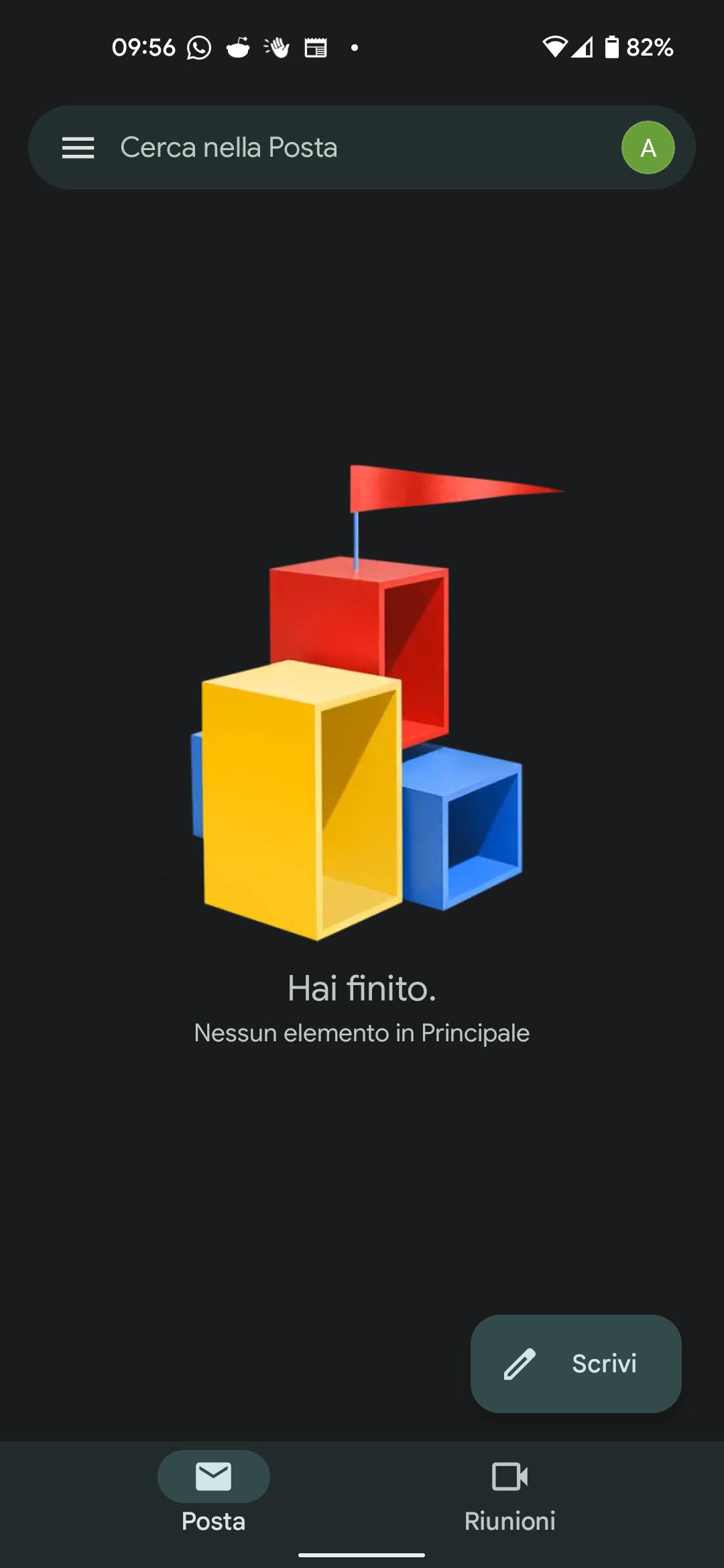 As you may have noticed from the screenshots above, this new one also has nothing to do with email. What is represented in the new graphic does not appear to be mailboxes, but rather cubes, like the ones we had as children in kindergarten, with a flag of a castle hoisted on top.
Let us know what you think of this new wallpaper, and if you've already seen it on Gmail, using the comment box below.
You may also be interested in: Google makes white noise sound worse on smart speakers