The developer team of Facebook Messenger continues to work tirelessly on the improvement of this popular cross-platform instant messaging service and in the past few hours has announced the latest innovations introduced in the platform.
Three new features coming to Facebook Messenger
The most important is represented by Split Paymentsa feature that currently only lands in the United States and that will allow users Android And iOS to divide a bill to be paid among the various components of a group chat (the classic example is that of a dinner with friends and the relative bill to be divided among the participants).
Among the interesting aspects of Split Payments are the possibility of splitting the account evenly or customizing the amount that each person has to pay and the possibility of adding messages when making the payment.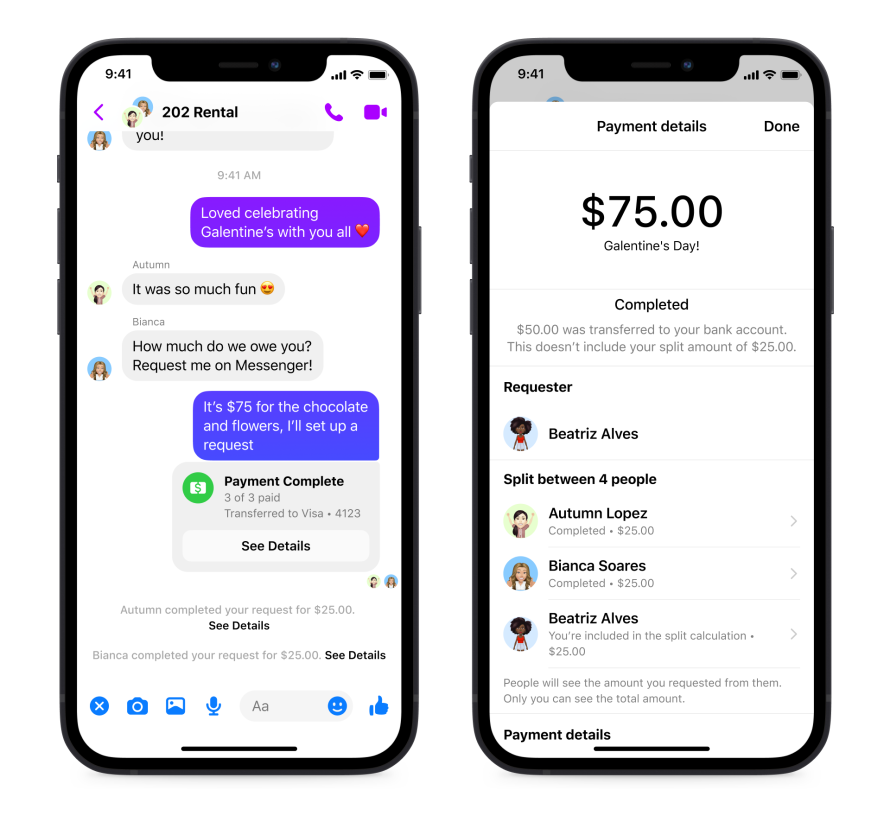 Another novelty is represented by a series of controls for recording voice messages (which can now last up to 30 minutes): Users will be able to pause and preview, cancel or continue recording, all before sending the message.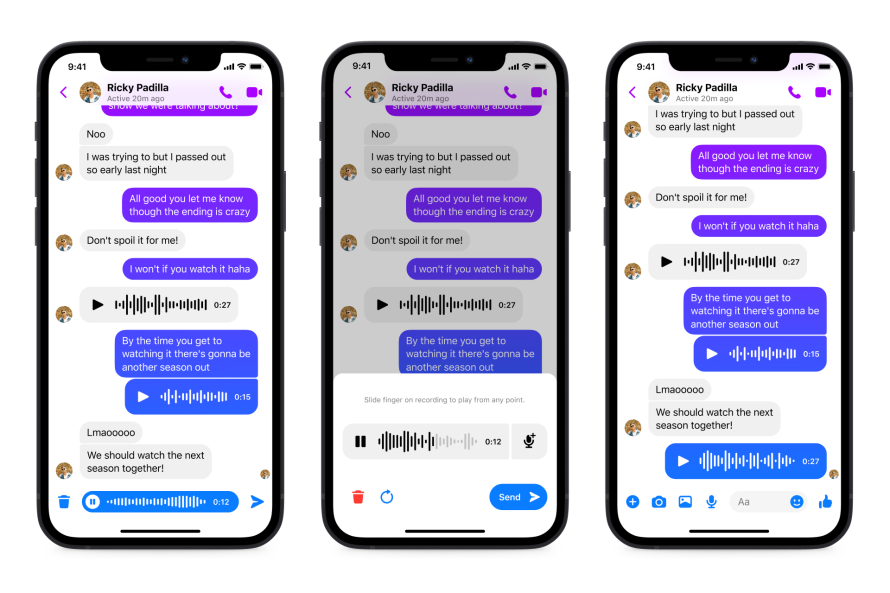 The third novelty announced by the Facebook Messenger team is the ability to send messages that disappear thanks to Vanish mode.
Once this feature is activated, users will have the option to send other content that is destined to disappear after being viewed as well, such as memes, GIFs, stickers or reactions.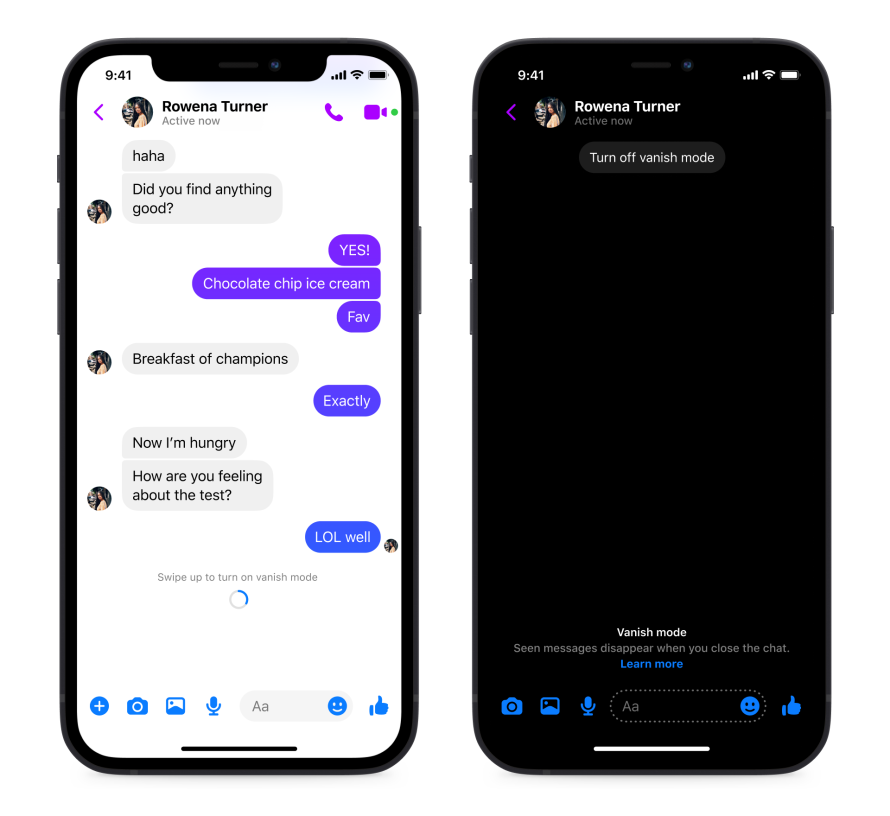 To activate Vanish Mode just open a chat from your mobile device and swipe up. To deactivate this function, simply scroll up again.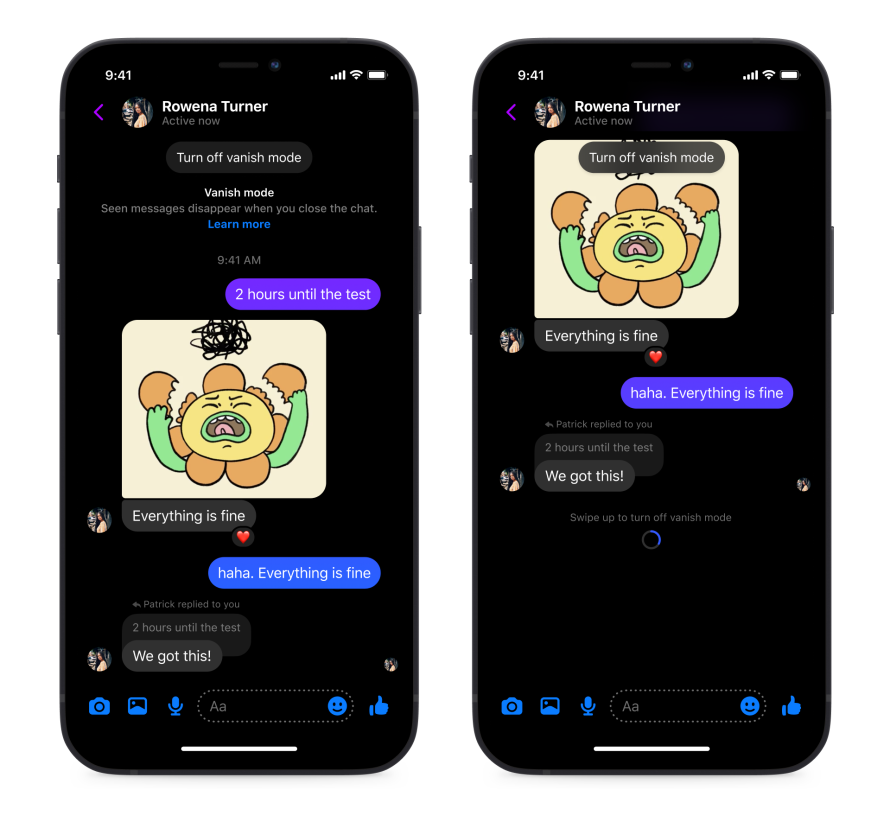 These new features are already being released and should soon be available to all Facebook Messenger users. In any case, the advice is to download the latest version of the app available in the Google Play Store through the following badge: