You are passionate about craft beer? Do you struggle to find your favorite beers in the local bars? YHOP is the application for you: it is new, it is Italian, it is free and allows you to find the best "labels" in specialized restaurants.
The application is already available on the Google Play Store and on the App Store, but will be officially launched on October 4th during EurHop, the international craft beer exhibition, scheduled in Rome. Thanks to notifications, YHOP allows you to know in real time in which pubs and clubs in the city your favorite beer is poured, but not only. The app includes details on the types of malt, the hops present and their brands, as well as curiosities, insights and everything you need to know about Italian craft beer.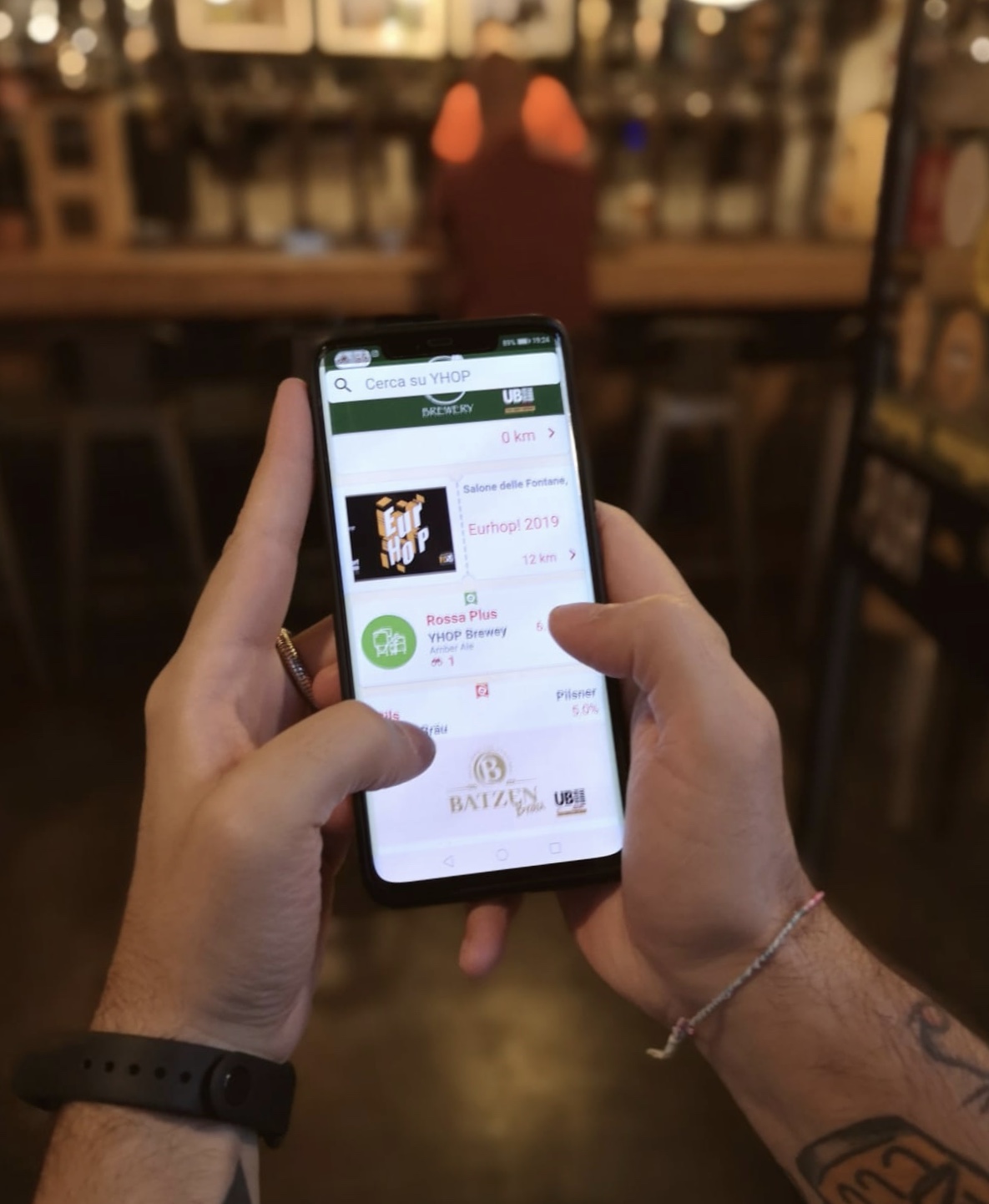 Developed by the homonymous Roman start-up founded by three young people under-35 (Niccolò DeCarlo, Marco Pennacchietti and Andrea Capogrosso) with the support of Alan Advantage, YHOP "aims to involve the entire beer supply chain, starting from the brewery up to the beerlover, also passing through those involved in distribution". The system, explain the creators, "has as its primary objective that of guaranteeing the correct conservation and quality of the product, offering master brewers and consumers reliable information on the freshness of keg brewing productions and on sales trends".
But how does it work the app? The brewer applies a tag to the keg just produced, scans it and shares all the information about the beer with the others (distributors and consumers); it will then be the distributor who in turn communicates the availability of the product, adding it to its "virtual" (and real) warehouse. Users can also decide to follow a certain beer to receive push notifications whenever it is available on tap in a local.
YHOP is available free to download for Android and iOS: to download it from the Google Play Store you can simply follow the badge below.
Go to: our Mario Kart Tour test (video)