Xiaomi is one of the most active smartphone manufacturers on the market and since 2019 it has effectively separated the offer, making the Redmi brand independent, intended mainly for the mid and low range of the market, albeit with some exceptions.
We therefore decided to create a separate page for each brand, dedicated to the best models in each price range, with prices updated for the month of December 2021. Xiaomi has decided to focus above all on the medium and high range, although it is possible to find offers also in the lower ranges, thanks above all to top of the range of last year or to models that have depreciated over time, becoming attractive.
So let's find out which are the best Xiaomi smartphones, starting from the criteria we used to select them.
How we select the best Xiaomi smartphones
In this guide you will find smartphones presented in the course in 2020 but also some presented in 2019. While not falling dramatically in price as happens for other brands, especially due to the already competitive starting price, it happens that some top of the range of the previous year are more affordable than the most recent mid-range, ensuring superior performance.
In our guide you will only find smartphones that we have personally tested and tried and that we believe are up to the market. Each device featured in this guide has passed our tests and is certified by us as valid.
Obviously we take into consideration the value for money, which is why you can find older products that, due to the particularly competitive price, are very attractive and valid. In the same way, we check that the user experience is always adequate and that updates are released with good regularity.
Even for the cheapest models we only select products that are able, for example, to take pictures of acceptable quality, with a battery that arrives at least in the evening without problems and with an adequate resolution display.
The best Xiaomi smartphones up to 400 euros
If your budget does not exceed 200 euros, we recommend that you turn to the Redmi brand, which has cannibalized the low-end of Xiaomi. Alternatively, you can treat yourself to one of Xiaomi's mid-range smartphones, with high performance, good photographic compartments and advanced technical solutions, able to last a few years, especially for those who are not looking for the absolute top in every situation. All models on this list have 5G connection.
Xiaomi Mi 11 Lite
It arrived in Italy in April 2021, a few days after its presentation, with three color options and two memory cuts. Mi 11 Lite is small only in name since the 6.55-inch screen implies important but not exaggerated dimensions (160.5 x 75.7 x 6.8 mm) with a weight of just 157 grams. A good compromise between ergonomics and multimedia therefore, with an appreciable result. The autonomy is very good, thanks to the 4,250 mAh battery that allows you to arrive in the evening without particular problems. To report the presence of the fast charge at 33 watts, with charger in the package. The photographic sector is of a good level, with 64 megapixel main sensor (f / 1.79), 8 megapixel ultra wide angle (f / 2.2) and a 5 megapixel telemacro, with results suitable for the market range, without particular weaknesses.
Other offers
Xiaomi Mi 11 Lite 5G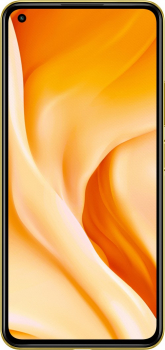 Presented at the end of March 2021 in big company, Xiaomi Mi 11 Lite 5G is one of the most interesting smartphones in the mid-range, thanks to a series of solutions that make it almost perfect. Noon is exactly compact (160.53 x 75.72 mm) but the thickness of 6.81 mm and the weight of just 159 grams make it really easy to handle, helped by a design worthy of a higher-end model. The 4.2590 mAh battery allows you to arrive in the evening without particular problems, thanks also to MIUi which intervenes aggressively on the battery, sometimes at the expense of notifications. The camera is of good quality, also in relation to the price, with a 64 megapixel sensor (f / 1.79), an 8 megapixel ultra wide angle (f / 2.2) and a 5 megapixel telemacro (f / 2.4). The shots are pleasantly balanced with the wide angle alone suffering with strong contrasts.
Other offers
Xiaomi 11 Lite 5G NE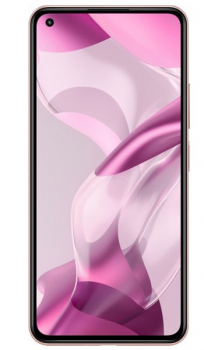 It arrived in mid-September 2021 to make up for the lack of chips that made the previous model impossible to find, from which it inherits the design. The dimensions, in particular weight and thickness, are one of the strengths, despite a metal chassis. It measures 160.53 x 75.63 x 6.81 mm and weighs just 158 ​​grams, a featherweight these days. The 4,250 mAh battery guarantees excellent autonomy and the fast recharge at 33 watts allows you to fill up with energy in about 60 minutes. Difficult not to arrive in the evening with a charge, unless you overdo it. There remains the excellent rear camera with 74 megapixel main sensor (f / 1.79) which is flanked by an 8 megapixel (f.2.2) ultra wide angle sensor (FoV 119 degrees) and a 5 megapixel telemacro sensor. Very good photos, much better than the 4G version.
Other offers
The best Xiaomi smartphones up to 700 euros
There are not many Xiaomi smartphones in this range but we find products with excellent technical specifications, even the top of the range of previous years, or mid-range dedicated to specific functions such as photography, a field in which Xiaomi is improving impressively.
Xiaomi 11T Pro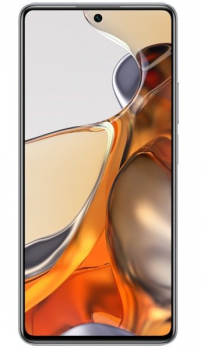 It is on sale in our country from the end of September 2021, in two memory variants and in different colors, with attractive launch promos. Like the "brother" 11T, the Pro version is also not an example of compactness: 164.1 x 769 x 8.8mm and 204 grams of weight feel, but it is the price to pay for a 6.67-inch screen . However, ergonomics are acceptable. Excellent autonomy, with the 5,000 mAh battery that always takes you to the evening with several hours of screen on. The ultra-fast 120 watt charging allows you to go from 2 to 100% in about 25 minutes, a real bomb. Good photos of the main sensor from 108 megapixel (f / 1.75), while the ultra wide angle (FoV 20 degrees) from 8 megapixel (g / 2.2) mixes the details due to the low resolution. On the other hand, the 5 megapixel sensor (f / 2.4) that shoots high quality macros is good.
Other offers
The best top-of-the-range Xiaomi smartphones
As we said at the beginning, many of the smartphones in this section could find a place, for their price, in the lower ranges. They represent the best of the Chinese group's production, both from the technological point of view and from that of construction quality.
Xiaomi Mi 11 5G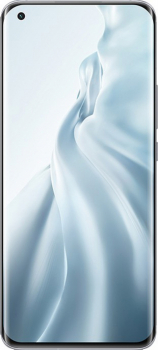 Presented in China in December 2020, Xiaomi Mi 11 5G was the first to mount a Snapdragon 888. In Italy it is available since March in two variants. With a 6.81-inch screen it is difficult to think of a compact device, and the dimensions testify to this: 164.3 x 74.6 x 8.06 mm and 186 grams of weight. In the hand it feels and is not the best in ergonomics, but we are within the limits of usability. The 4,600 mAh battery suggests an excellent battery but, perhaps thanks to an immature software, it is not always easy to reach evening. Fortunately, there is fast charging, even wireless and in a few minutes you can be back on the track. The photographic sector is basically the same as Mi 10, and the quality is only slightly better. It sins in the wide angle and in the white calibration, with some hitches also in the management of strong contrasts.
Go to: Xiaomi Mi 11 5G review
Other offers
Xiaomi Mi 11 Ultra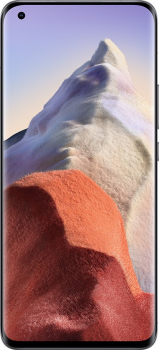 It has been in Italy since May 2021 in the only version available, with the possibility of choosing between black and white. Despite the many optimizations, the dimensions are important, also due to the 6.81-inch screen. It measures 164.3 x 74.6 x 8.38 mm and weighs 234 grams. To consider then the camera block, very protruding at the top of the smartphone, in which a small 1.1-inch screen is inserted. Good autonomy, thanks to the 5,000 mAh battery, although a lot depends on the resolution and the refresh rate set. In any case, there is fast charging at 67 watts, both wired and wireless. Excellent photos thanks to a photographic sector finally up to par. Main sensor of 50 megapixel (f / 1.95), ultra wide angle (FoV 128 degree) of 48 megapixel (f / 2.2) and a periscopic zoom of 48 megapixel (f / 4.1) with 5x optical, 10x hybrid and digital zoom up to 120x . Excellent shots in any situation, net of some rare software problems.
These are therefore i best Xiaomi smartphones per month of December 2021. We remind you that we have numerous other guides, dedicated to the best smartphones on the market. Here are some of those that may interest you.