Are you thinking of buying a new phone and want to know what the best Realme smartphones? You are in the right place, on this page you will find a selection, updated in the month of December 2021, of the best models made by the Chinese brand, which became independent from OPPO during 2019.
In our selection you will find models that cover every price range, from mid-low to top range models, even if the brand's characteristic is to have aggressive prices, going to directly challenge Redmi.
Obviously, our guide will be updated every month, to reflect market variations and to offer you the innovations that will be introduced by the two brands over time.
How we choose the best Realme smartphones
Before knowing the best Realme smartphones we want to explain the criteria we adopt for inclusion in this guide. First of all you will find only products for sale on the Italian market, so as to be sure of the official guarantee and technical support that is up to the situation.
The products in the guide have been personally tested and tested by our staff, so we are confident of their performance and the validity of our choices. The price / performance ratio is particularly important, and this justifies the presence of older models which, as a result of market dynamics, have undergone a price drop that makes them more interesting than lower-end models, more recent but with technical equipment. definitely lower.
It is precisely the technical equipment one of the aspects that we take into consideration most: no very low resolution screens, batteries that need to be recharged twice a day, cameras that take ten seconds to shoot or the like.
Here is our selection dedicated to OPPO, with the best offers currently available on the market to be able to immediately buy the smartphone if it were the most suitable for your needs.
The best Realme smartphones
Realme 8i
It arrived in Italy in October 2021 and features a 120 Hz screen with LCD technology. It's not a compact device, measuring 164.1 x 75.5 x 8.5mm, weighing 194 grams, but given the screen size it was difficult to do better. The 5,000 Mah battery, assisted by an 18 watt recharge, allows you to cover a working day without any particular problems, even the most intense one, and with some attention you can get to two days. The photographic sector is average, with a 50 megapixel main sensor (f / 1.8) flanked by two 2 megapixel sensors. Too bad for the absence of an ultra wide angle which would have been very convenient.
Other offers
Realme 8 5G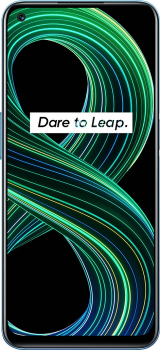 It is available in our country from May 2021, in two memory variants and two different colors. The 6.5-inch screen, along with not particularly optimized bezels, brings the dimensions to 162.5 x 74.8 x 8.5 millimeters, with a weight of 185 grams. So the compromise between ergonomics and screen is not bad, too bad for the plastic back cover with a decidedly cheap appearance. The 5,000 mAh battery, which now seems to be a fixed point in this price range, allows you to get to at least 8 hours of screen and a couple of days of autonomy, as long as you don't overdo it with 5G. Also in this case the 48 megapixel sensor alone is able to take good quality photos, even in more difficult situations. Substantially useless the other two sensors, depth and macro that do not help to improve the quality of the shots.
Other offers
Realme 8 Pro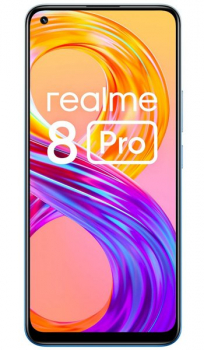 Realme 8 Pro was also launched, like many other smartphones, in March 2021 and is available in two different memory versions and three color variants. The dimensions (160.6 x 73.9 x 8.1) are important despite a 6.43-inch screen, but the weight of 176 grams allows you to keep ergonomics within more than acceptable limits, thanks also to a cover in satin plastic that improves grip. The 4,500 mAh is more than enough to arrive in the evening without problems, even on busy days. In any case, there is the fast charge at 50 watts that recharges the smartphone in a heartbeat. Realme shoots high with the main rear camera sensor, a 108-megapixel (f / 1.88) model, flanked by an 8-megapixel (f / 2.25) ultra wide angle defending itself, while the two 2-megapixel (f / 2.4 ) are of little use. Overall very good photos, good exposure and color balance.
Other offers
Realme X50 5G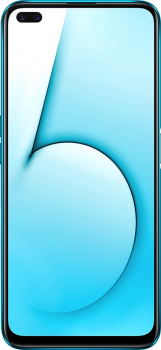 It was unveiled in the summer of 2020 as a budget variant of the X50 Pro 5G model, and is going to challenge a lot of competition in the mid-range of the market. It is not a compact smartphone, with its 163.4 x 75.8 x 8.9 mm and 202 grams of weight, but with a 6.57 screen it is impossible to do better. Forget the one-handed use, but it is now a custom. The 4,200 mAh unit allows you to cover a busy day without particular difficulty and with a milder use it is possible to reach two days, with 6-5 hours of screen on. To report the fast charge at 30 watts. The rear camera has a 48 megapixel (f / 1.8), ultra wide angle (FoV 119 degrees) 8 megapixel (f / 2.3) sensor, black and white sensor for portraits and 2 megapixel (f / 2.4) macro sensors. . Very good photos with a lot of light, a little less in the evening, It should also be noted a lot of noise while the night mode is not particularly effective.
Other offers
Realme GT 5G Master Edition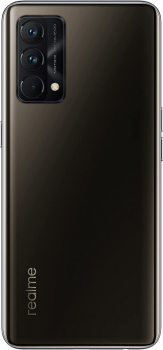 It is available in Italy since September 2021, in two memory cuts and three different colors. Realme has used a lot of plastic to reduce the weight and costs of this smartphone (178 grams) and the dimensions are more than acceptable: 159.2 x 73.5 x 8.7 mm. Ergonomics are less complex within the limits of usability. The 4,300 mAh battery allows you to always arrive in the evening, with at least 6 hours of screen, without any sacrifice. And the fast charging at 65 watts allows you to fully charge your smartphone in just over 30 minutes, making it perfect for lunch breaks. The triple rear camera can count on a 64 megapixel main sensor (f / 1.8), an 8 megapixel ultra wide angle (f / 2.3) and a 2 megapixel monochrome sensor. The photos convince, even if you need to use Street Photography mode to get quality results.
Other offers
Realme GT 5G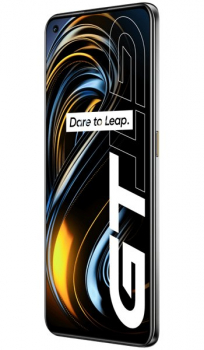 Sales of Realme Gt 5G began in summer 2021, with two different memory cuts and three colorways, including the iconic yellow color. Despite the 6.43-inch screen, the dimensions are acceptable: 158.5 x 73.3 x 8.4 mm and 186 grams of weight. The design is anonymous, but if you buy the vegan leather version, yellow with black insert, it is spectacular. With its 4,500 mAh battery Realme GT 5G it offers a good autonomy, enough to cover even the most demanding days. Occasional overheating can cause an abnormal battery drain, but these are software problems that can be solved. Nothing extraordinary about the photographic sector, which defends itself well with a lot of light and suffers in darker environments. The main 64-megapixel (f / 1.8) sensor is flanked by an 8-megapixel (f / 2.3) ultra-wide angle (FoV 119 degrees) and a 2-megapixel (f / 2.4) monochrome sensor.
Other offers
Realme X3 SuperZoom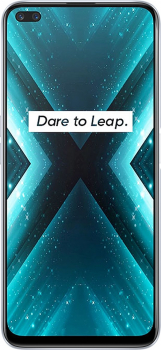 Arrived on the market in 2020 forwarded, Realme X3 SuperZoom obviously focuses on the photographic sector, without neglecting the rest of the technical data sheet, which is really very valid. We are not dealing with a compact smartphone, the 163.8 x 75.8 x 8.9 mm and 202 grams of weight are felt in the hand, but given the characteristics it can be there. Among the smartphones with periscope it is undoubtedly among the lightest. With its 4,200 mAh the battery will always take you to the evening, but if you set the screen refresh to 120 Hz you could have problems on busy days. At this point it is better to think about setting it to 60 Hz, so as not to have problems. The rear camera is very rich, with 64 megapixel main sensor (f / 1.8), 8 megapixel 5X periscopic zoom (f / 3.4), 8 megapixel ultra wide angle (FoV 119 degrees) (f / 2.3) and 2 megapixel macro (f / 2.4). The photos are very good even if more was expected: at maximum level the zoom leaves something to be desired and at night some improvement will be needed. For the rest, however, the photos are of good quality.
Go to: Realme X3 SuperZoom review
Other offers
Realme X50 Pro 5G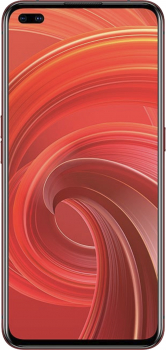 In China it arrived at the end of April 2020, in our country it has been on sale since May of the same year in the 8-128 GB version only and in the Rust Red and Moss Green colors. The 6.44-inch screen has important but not impossible dimensions, 158.96 x 74.24 x 9.36 mm and weight of 207 grams. Ergonomics are not at their best, just for a weight that makes itself felt, but overall it is acceptable. The 4,200 mAh battery is good, supported by a 65 watt fast charge (with charger included in the package), the autonomy is also very good: you arrive in the evening even on the most demanding days, and without special attention. There are four rear sensors, starting from the main 64 megapixel (f / 1.8), flanked by an 8 megapixel (f / 2.3) wide angle (FoV 119 degrees), a 13 megapixel 3x optical zoom (f / 2.5) and a ToF sensor for measuring depth of field. The photos are good but not transcendental, at the level of a good mid-range but lower than the top of the market.
These are therefore i best Realme smartphones of the month of December 2021. Below you will find links to our guides to the best smartphones on the market, to help you clarify if you have confused ideas in your search for a new smartphone.