Acer announced four new Chromebook educational at the BETT 2022 conference, all of which share some similarities in terms of design and meet MIL-STD-810H ruggedness standards, as well as using ocean plastic for some elements. Following are the characteristics of the four new specimens.
Features of Acer Chromebook 512
Acer Chromebook 512 offers a 12-inch display with a 3: 2 aspect ratio and 1366 × 912 resolution to which touch support can be added and is driven by an Intel Celeron N4500, N5100 or Intel Pentium Silver N6000 processor.
The notebook includes up to 8GB of LPDDR4x RAM and 32GB or 64GB of eMMC storage and integrates an HD webcam and two microphones for video calling. Acer promises up to 12 hours of battery life.
Features of Acer Chromebook 511 and 314
Acer Chromebook 511 is more traditional, with an 11.6-inch display with a typical 16: 9 aspect ratio and 1366 × 768 resolution and is driven by an Intel Celeron N4500 or N5100 CPU paired with up to 8 GB of LPDDR4x and 64 GB of space eMMC storage. Otherwise it is practically the same as the Chromebook 512 model.
Acer Chromebook 314 features a larger 14-inch 16: 9 Full HD display also with optional touch support and powered by Intel Celeron N4500, Celeron N5100 or Pentium Silver N6000 processors.
The notebook offers up to 8GB of LPDDR4x RAM and up to 128GB of eMMC storage and up to 10 hours of battery life. The HD webcam with two microphones and port configuration is the same as the aforementioned laptops, i.e. two USB Type-C and two USB Type-A ports, plus a microSD card reader.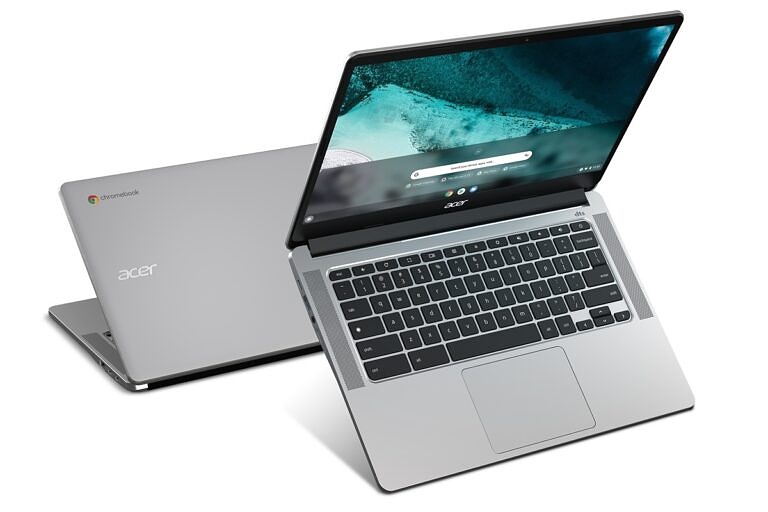 Features of the Acer Chromebook Spin 311
Acer Chromebook Spin 311 it is the most exclusive model in the range announced at BETT 2022, as it is the only convertible equipped with an 11.6-inch touchscreen that can rotate 360 ​​degrees.
However the notebook is also unique on the inside, as it is powered by a MediaTek MT8183 processor with four Cortex-A73 cores and four Cortex-A53 cores and comes with up to 4 GB of LPDDR4x RAM and 64 GB of eMMC storage. .
The battery offers up to 15 hours of battery life on one charge, while the webcam is HD with HDR support, paired with two microphones. On the connectivity front, the device does not go beyond a USB Type-C port and two USB Type-A.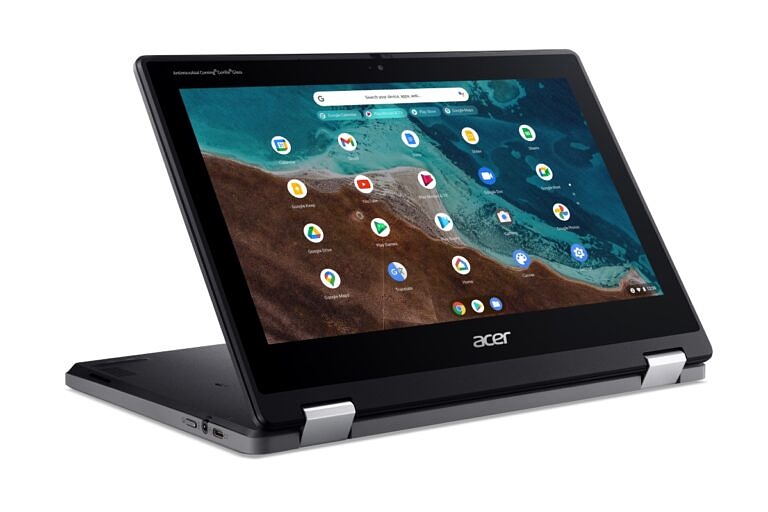 Availability and pricing of Acer Chromebook 512, 511, 314 and Spin 311
All four Chromebooks will be available in Italy starting from the second quarter of the year, with prices starting at 329 euros for the Chromebook 511, the prices of Chromebook 512 instead will start from 359 euros, for Chromebook 314 it starts from 369 euros while the Chromebook Spin 311 prices will range from 339 euros upwards.
Read also: Best notebooks of January 2022: here are our tips